Amidst the many storefronts lining Queen St. East, Kiza Restaurant and Lounge stands out with its glass exterior and white trim. Inside, the air is buzzing with anticipation, camaraderie, and the rich smell of West African cuisine. Young men in colourful African prints congregate by the bar. A DJ spins lively Afrobeats tunes. This is no ordinary night at Kiza. This is the Pascal Atuma Open Mic Show.
A four-time winner of the African Director of the Year award, with countless credits in film, television, and theatre to his name, Pascal Atuma is a quintuple threat. An actor, director, producer, writer and comedian, Pascal has spent the majority of his career bridging the gap between African cinema and the world. As Vice President of Canadian-based production company Diamond Pictures Inc., Pascal is committed to taking his art to the next level, and propelling himself into the ranks of Hollywood's elite, while simultaneously opening doors for up-and-coming talent. With his latest venture, Toronto's undiscovered artists get a chance to catapult themselves onto the world stage. The Pascal Atuma Open Mic Show- the stage is yours, the crowd decides.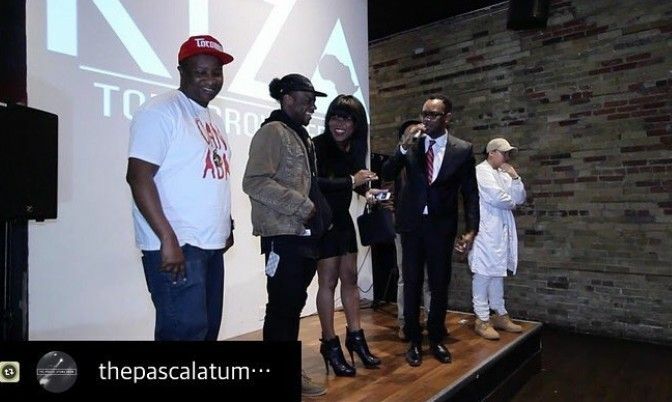 You're currently based in Canada, but you've lived and worked in the U.S., and Nigeria of course. Can you tell us a bit about your journey?
I was born in Umuahia, Nigeria. I went to the University of Port Harcourt, and then I moved to the U.S. I was working in a hospital but knew within six months that it wasn't what I wanted to be doing. I eventually quit, and began working in theatre in Dallas, Texas. My first day in theatre school was the happiest day of my life. After that, I moved to L.A. and started building my career from the ground up.
Your academic background is actually in engineering and medicine. Is there a moment that stands out to you, where you decided to pivot and really focus on your creative aspirations?
I knew from a very young age that I wanted to be creative, but my parents wanted me to be a doctor. I attended Government College in Umuahia, and one of my high school teachers told my father that I should be an actor. My father made the decision instead that I should pursue the sciences. When I moved to America, that was the moment I was set free from that parental influence and I was able to do what I wanted. In theatre school I would get up at 5:30am and just wait for 7am to come so I could go to class. It wasn't work to me, and to this day I don't feel like I'm working at any time.
It's quite obvious that you love what you do. With your talent as an actor and also as a director, producer, and writer, how do you decide where to focus your creative energy? What advice do you have for other creatives struggling to do the same thing?
I don't work by myself, and that's what I would tell anyone else. Have a team, and make decisions as a team. Since coming to Canada and forming Diamond Pictures, I've had the creative control to decide what I want to do, but the projects and my role in them, we make those decisions together. Also, I go into production meetings and I see who is involved. If I want to direct, first I ask myself if there's another director in the room with a better resume than mine. I want others to learn from me, but I also want to learn from people who are more experienced.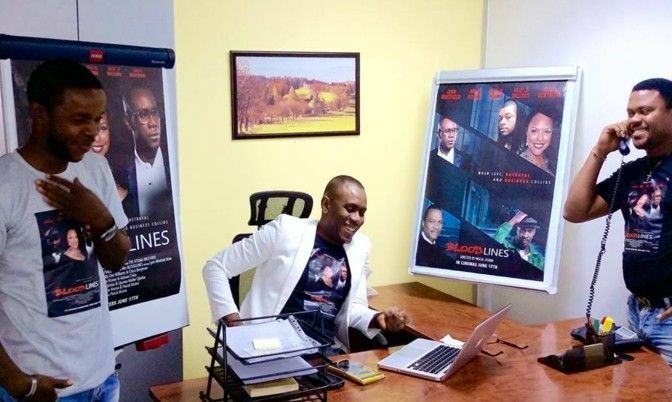 Tell us about Diamond Pictures. Why is it important to you to have your own production company?
Diamond Pictures was co-founded by myself and Ola George in 2017. We are a production company specializing in film, television, entertainment, and sports. We have a weekly web series called "House of Commons," where we have a panel discussion on the hot topics of the day. We're currently working on our first feature film called "Clash." Our cast features actors from Canada, the U.S., the Caribbean, Europe, and Africa, and two of our actresses are U.N. ambassadors. That is why I knew I had to have my own production company, because I wanted to be able to work with international talent and tell international stories. In Nigeria, I'd be working with a cast and crew of only Nigerians, and its difficult to translate those local stories for the world. With Diamond Pictures, I have access to the diversity of the talent here in Canada and I can make my vision a reality.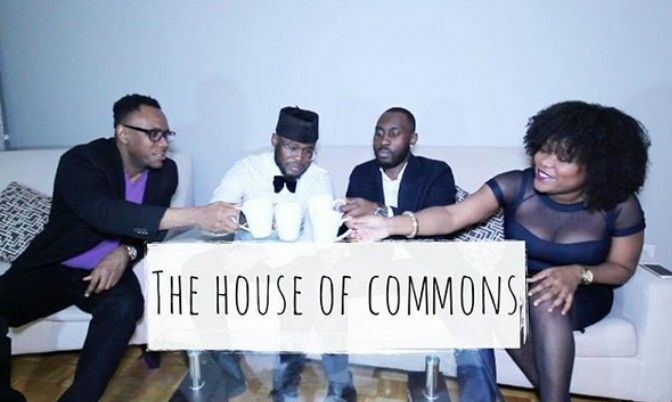 Why did you decide to start The Pascal Atuma Open Mic Show?
I've been hired to direct many talent shows, and an open mic gives me the chance to mine the talent in Toronto. We want to be the next "Showtime at the Apollo," and create a stage that makes stars. It's open to anyone: singers, dancers, comedians, actors. If you have an act, the stage is yours. There's some really amazing talent in the community, but no one has ever nurtured them. I want to take these talented kids with no training and polish them. We will tell you if you are good, but we will also tell you how to improve. The Pascal Atuma Open Mic stage is a place to be groomed, nurtured, and encouraged.
Why is it so important to you to mentor young talent?
When you see raw talent in someone who doesn't even know what they have, that gives me the most joy. I don't do it for the money, I do it for the young kids. My next goal is to start a not-for-profit that will allow me to help those who need the opportunity and the finances but for now, the Open Mic Show lets me do just that. This year, we're doing casting for performers at AfroFest and African Music Week. Someone can be on our stage one week, and on the international stage the next. Helping people get that success, that recognition, that's what motivates my soul.
Speaking of recognition, in the last few years, we are finally seeing black filmmakers get the recognition and accolades they deserve. As a filmmaker yourself, why do you think it is so important for us to helm our own projects?
We need to expand the market, and show that we can make stories for everyone. Sure, we could make African films or "black films," but why stop there? We have the same talent as anyone else, and we can tell stories at the highest level. We can tell great black stories and attract everyone with just a few tweaks—we have to marry our passion and our business. The world, it's a global village. Move with the market and create art that anyone can enjoy. Cook so that everyone can eat.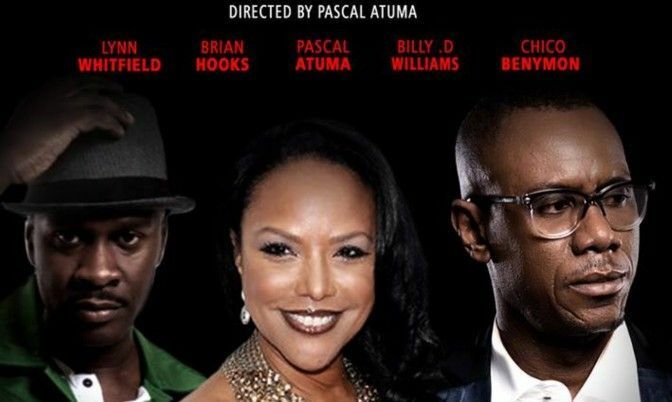 If you could go back in time and give yourself one piece of advice, what would it be?
I would tell myself that sometimes, you have to be a rebel. If you really believe in yourself and your dreams, you need to be stubborn. I spent years in medical and engineering school for my parents, and those years I could have been furthering my career. Be consistent, committed, and dedicated to your dreams and what you believe in. It's not an easy road, but you will reach the promised land!
Follow The Pascal Atuma Open Mic Show and Diamond Pictures Inc. on Instagram: @thepascalatumashow and @diamondpicturesinc_
Leandra Grant is a freelance writer and digital content creator based in Toronto. Coming from a background in journalism, she has written for clients and publications worldwide covering politics, pop culture and everything in between. Leandra also lends her skills to charitable efforts, acting as Media and Communications Coordinator for the Cry for the Children Foundation. She divides her spare time between makeup tutorials and the latest in literary fiction.