You might be an AuxGod.
For game developer Mike Rousseau, the idea for the AuxGod Music Battle Card Game came so organically, it was almost divine.
"I was at a friend's Canada Day party and we were just going back and forth, playing music on a Bluetooth speaker. Someone suggested a battle, we formed teams and just started throwing out musical categories. It was a special night, and it stuck with me."
Mike recalls that night, and the nostalgia that came from gathering with friends and playing games. Game nights were a family ritual growing up, and he carries that tradition on to this day. "AuxGod started out as an idea to enjoy during family game night. Then I thought, well let's see if we can make this something that other people would be interested in buying."
The premise of the AuxGod Music Battle Card Game is simple. Players are split into teams and draw from the category cards. Each team plays a song from a smartphone that fulfills the category, and the team with the best song gets the point. Those with the "hottest" songs are deemed "god" of the auxiliary cord, or AuxGod.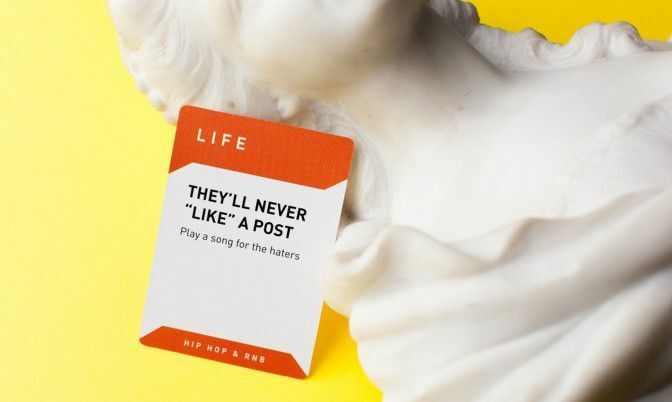 Since launching the game in 2016, Mike has run a very successful Kickstarter campaign, sold out two runs of the game, and recently wrapped up the very first "Pass the Aux" event. It's been a whirlwind ride, and it hasn't been without its challenges.
"For creatives, there's no direct path to success," says Mike. "You hustle, you grind, you do your research and hone your skills, but you can be at it for years before you get that break. You might think your stuff is great, but your success is dictated by the market. It's a lot of work, but it's also a lot of luck."
Entrepreneurs often spend a period of their lives pulled in two directions: working the job that pays the bills, while also laying the groundwork to build your dreams. Eventually, there comes a moment when a choice must be made. That choice was made for Mike in 2014, when he was laid off from his job as a financial analyst. His reaction however, was one of relief.
"I was like, thank god. Finally, I can do my own thing."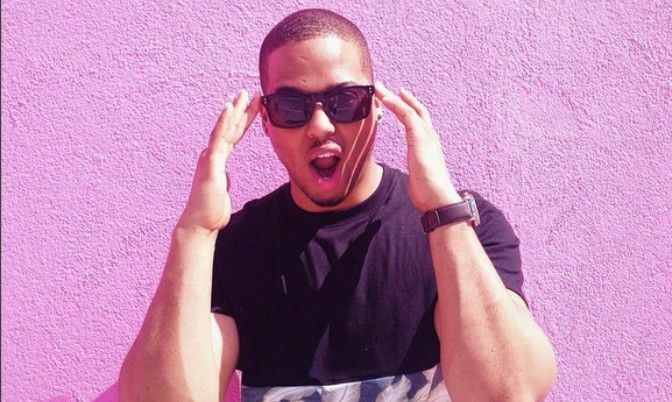 His "own thing" turned out to be not one, but two creative ventures. In addition to developing and marketing AuxGod, Mike also runs a successful photography business. He's bridged the two, bringing that creativity and visual instinct to the game by involving himself heavily in the art and product design of AuxGod. He jokingly refers to the game box as his "baby," a marriage of classic art and modern edge. "I was meticulous in thinking about it. I wanted something that would look good on display in someone's house, like a piece of artwork. I love the contrast between the renaissance feel on the outside and the mess that goes on within."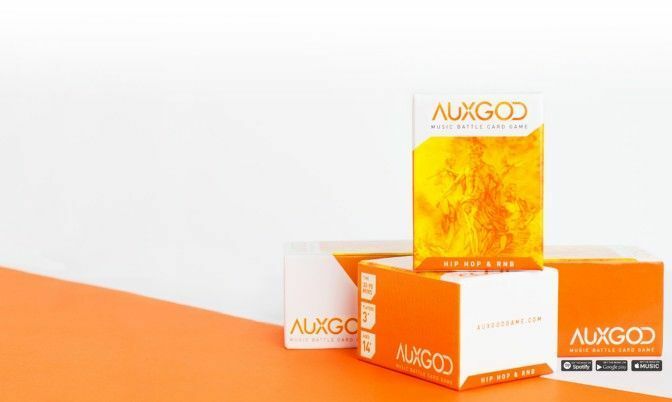 That mess is of course, the game itself, with the first edition geared towards the Hip-Hop and R&B genres. Hip-hop battles have always been an important part of the culture, so Mike used that tradition as inspiration for the first "Pass the Aux" live battle event. Held at a secret location, the event featured four teams, two battle rounds, a live DJ and prize giveaways. What really made the event a success, Mike says, was the carefully curated guestlist.
"I wanted it to be a celebration of the people who really loved playing the game, people who were there from the beginning. I could have chased influencers and social media likes, but I wanted real people who had love for the music and would capture the spirit of how the game is supposed to be played."
Mike believes that same spirit is the real secret to the game's success, and the reason behind the resurgence in popularity of card games and board games on a whole. It's a kind of interaction where the laughs are genuine, the competition is genuine, and the connection is genuine- and that, Mike says, is something you can't replicate with an app.
"Your phone gives you so much access to everything, but it's short-term happiness. Sometimes it's like you've reached the end of the internet, and you've got nothing else to do but refresh. Our phones used to be a break from real life. Now, these games are a break from our phones."
Of course, AuxGod wouldn't exist without smartphones. Thinking ahead to the future, Mike hopes to partner up with some of the biggest names in mobile streaming services and bring AuxGod to the world. For now, he's focusing on releasing a physical version of the AuxGod Pop Edition, which is currently available for digital download, as well as planning the next "Pass the Aux" event. Every day brings new challenges, but Mike takes it all in stride.
"I'm thankful for everything, I'm just a guy from Mississauga who made a game. I got an order from Russia- I didn't even know people in Russia liked hip-hop! Every win is a stamp, it's the fuel that keeps you flying. You just have to enjoy it, because it could all stop tomorrow. It could have never even started, really."
AuxGod: Music Battle Card Game is available for download at www.auxgodgame.com. You can find Mike on instagram at @auxgodgame and @mikebamboo.
Leandra Grant is a freelance writer and digital content creator based in Toronto. Coming from a background in journalism, she has written for clients and publications worldwide covering politics, pop culture and everything in between. Leandra also lends her skills to charitable efforts, acting as Media and Communications Coordinator for the Cry for the Children Foundation. She divides her spare time between makeup tutorials and the latest in literary fiction.