The brand boasts some fantastic Caribbean infused flavours like guava passionfruit and pineapple coconut. In just 5 years, the founders have gone from selling their ice cream to small indie grocers, to getting a spot on CBC's Dragons Den to ultimately getting their product into select Sobeys supermarkets in 2017. Their unique selling point, aside from the incredible flavours, is the quality that essentially provides homemade ice cream on the shelves.
Listen to the audio version of this article:
We talked to Rosemarie Wilson and Andrew McBarnett who are co-founders of Neale's Sweet n Nice about the whirlwind success of this small family business. By the way, the whole family is involved one way or the other, nephews, nieces and in laws.
Can you talk a bit about the genesis of the Sweet n Nice brand?
Rosemarie: We are building upon a legacy that was started by my father, Charles A. Neale. He made and sold ice cream to take care of his family in the early 1940's in Trinidad. "Sweet n Nice" was his catch phrase. Everyone knew when they heard the horn followed by "its Sweet n Nice" Mr. Neale was coming down the street. Adults and children alike would wait in anticipation.
As their website describes: "Neale discovered the talent of making ice cream at a young age and with his top secret recipe in conjunction with the locally obtained exotic fruits and flavours, he transformed this talent into a lucrative business. Such was the demand for this revolutionary product that with the profits from his ice cream sales alone he was able to purchase his dream home, support his family and send his 12 children to high school. With its premium quality and unforgettable taste, Neale's Sweet 'n' nice changed the ice cream industry in Trinidad forever. Before his death in the late 80′s, Charles transferred this knowledge and his family has committed to keeping his legacy alive."
What's it like working alongside your family?
Rosemarie: We butt heads at times, but we are passionate about our company, our product, the Sweet n Nice brand and our family heritage. We work hard and closely together to make it a success.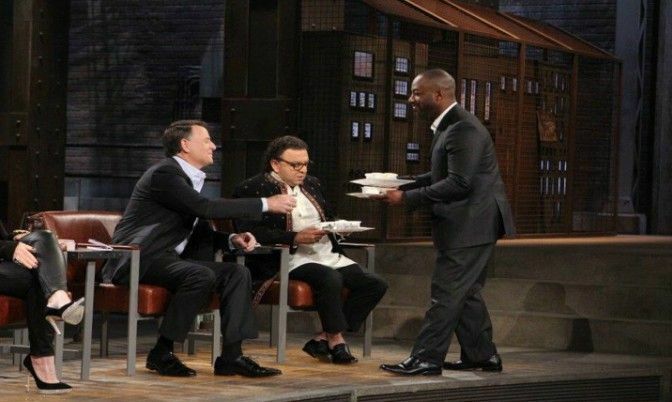 Some people may recognize the brand from CBC's Dragons Den? What was that experience like for you?
Andrew: It was definitely an enjoyable learning experience and petrifying all at the same time. It was great to be able to represent a minority lead business idea, that's family based into the Den. While it was scary standing in front of the Dragons answering questions about the business, it was really fun to see the dragons enjoying our ice cream, and confirm we had something special. We walked away with a deal with three Dragons - Arlene, Jim and Michael.
After the show ends, it's not a simple process of the "cheque is in the mail". We went through a period of almost 3 - 4 months of due diligence meetings with financial representatives from each of the dragons. They wanted to understand market size, customer demand, competitive advantage etc, to confirm the deal. In the end we mutually decided to move forward without finalizing a deal and we kept 100% of our company. So while a deal wasn't completed, it was beneficial for Sweet n Nice in terms of recognition, brand awareness and opening doors for us. Some people still recognize us from the show which can sometimes be pretty cool.
Was getting into Sobeys a specific goal for you? Tell us what steps you took to make that happen?
Andrew: Being based in multicultural Toronto our goal has always been to eventually move into some of the larger chains. We started grassroots first - building with Caribbean owned retailers whose customers would recognize some of our flavours, like rum n raisin. Our next step was to branch out further into independent retail grocery stores and reach additional target groups. Lastly, to move into the larger chains such as Sobeys was a necessary step in evolving as a company with the firm belief that everyone would love our ice cream.
What was the experience like approaching Sobeys with a Caribbean brand of ice cream, something they probably have never carried before?
Andrew: The retail food industry is a tough space and connecting with the right people can also sometimes be difficult. Once we connected with the right person at Sobeys, and the main buyer heard our story, that we were made right here in Ontario, and most importantly tasted our unique Caribbean flavours, they agreed to have us on board with the belief that it would resonate with their customers. It also really helped that our product was premium and natural.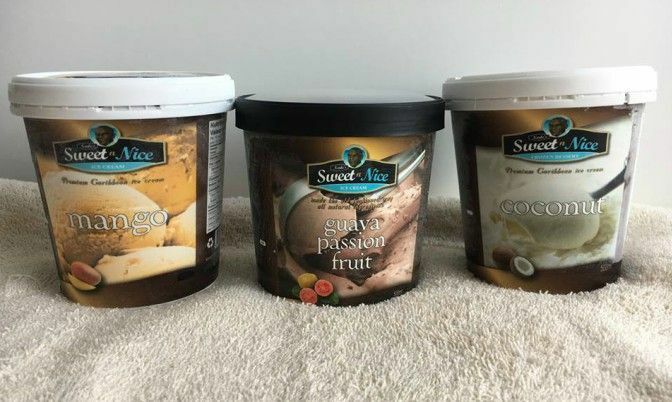 What has been the biggest challenge taking your product to mainstream?
Rosemarie: Brand awareness, spreading the word, getting people to know the exceptional Caribbean product that we have (there is none like it out there) and getting people to try something NEW.
What advice do you have for other brands that are trying to push through to the mainstream market?
Rosemarie: It's a lot of hard work. Do not get discouraged if others do not share your dream. You will succeed if you believe.
Neale's Sweet n Nice is available in the following Sobeys locations:
Mississauga 5602 Tenth Line W
Ajax 260 Kingston Rd W
Etobicoke 125 The Queensway
Pickering 1899 Brock Rd
Brampton 930 N Park Dr
Hamilton 1170 Stone Church Rd East