Photo: L - R Judith Craig and Sonia Godding Togobo at TVO Studios
JUDITH CRAIG'S STORY
As a newborn, Judith Craig was abandoned in Cap Haitien, Haiti in the late 70's. She had been left alone in a ditch, naked and covered in insects. Miraculously, she survived long enough to be rescued by a stranger.

She was eventually adopted by a white couple in Montreal, who raised five children - three biological and two adopted from Haiti. The inter-racial, blended family provided Craig with a much-needed loving home and supportive parents. However, like most adoptees, she longed to learn the truth about her birth family.

In 2007, she returned to Haiti in search of her biological parents. The trip is captured in the 2011 documentary Adopted ID, directed by Sonia Godding Togobo. "I was looking for any biological family, but the main focus was on my mother. Because I always knew that my father may or may not have known that my mother was pregnant. I actually had nothing, except for the city I was found in."

The film also traces Craig's childhood, the impacts of the 2010 earthquake and how she comes to terms with starting her own family while searching for her roots.

Thankfully, advancements in DNA testing gave Craig the breakthrough she desperately needed. In 2017, her DNA test results matched her with a first cousin in Montreal. Although Craig has accepted that her mother who now lives in the U.S., does not wish to meet with her at this time, she has connected with other relatives through mini-reunions in Montreal and New York. She met her half-brother on her mother's side and her 106 year-old maternal grandmother. After two decades of unanswered questions, Craig is discovering the complexities of her biological parents' relationship.

"I found out that my father was married, and I was the product of an affair. I don't know if he knew I existed. She's from up north and had come down to the capital. I was born in a hospital. He had a few health issues and he died in 1999. Now I know it was my mom who left me. In December of 2017 I went to meet with my siblings in America. It was life-changing. They didn't know who my mom was but they were very welcoming, and very embracing. They say I resemble him and resemble one of my sisters a lot."

The social worker, public speaker and advocate uses her insight and experiences to help others through her Facebook group, Adult Adoptee Network. She's also the Chair of Adopt4Life's African-Canadian committee where she supports adoptive parents and black adoptees in inter-racial families.

Despite her traumatic start in life, Craig credits her ancestors for her survival. "Haiti is the first black country to get its independence. I feel like that blood truly runs deep in my veins. I probably should have died but I had fight in me from jump."

Having lived in the UK, and the U.S., Toronto-based Craig says Haiti has yet to get the level of global recognition it deserves. "There needs to be a new narrative for Haiti. It's not this shit-hole country as Trump has called it. People used to vacation there. There was a big import, export industry. It's a lush and beautifully rich country. They used to grow rice, coffee and sugar. Haiti used to be one of the jewels of the Caribbean."

ABIGAIL WHITNEY'S STORY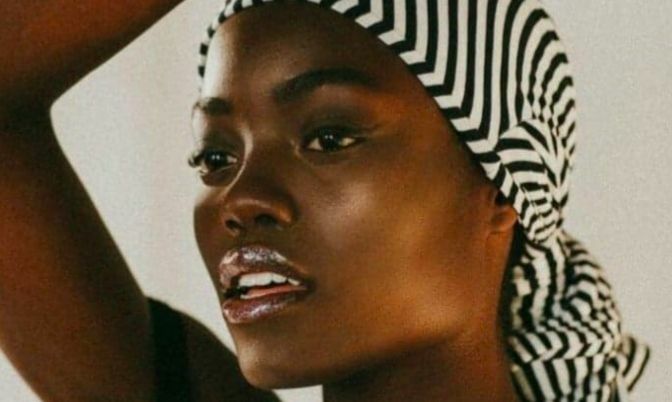 Photo credit: Kayla Rocca
Model, actor and director, Abigail Whitney hopes to visit the beautiful island Craig speaks of one day. As a child, she says her only reference to Haiti was her mother who was born there. Like Craig, she also grew up feeling alienated from her culture. She attended a French Catholic school and it was often assumed she was Congolese because of her features, mother tongue and darker skin tone.

Like most kids, Whitney went along with the crowd, but says something changed when she was taught the performance arts by a Haitian teacher during Black History Month.
A childhood friend noted that she had a deeper connection with her teacher than the other students. In hindsight, Whitney says it was a pivotal moment in both her creative and cultural awareness.

In late November, the U of T theatre major, made her directorial debut with Les Frères (The Brothers) by Sandra A. Daley-Sharif, starring Kwaku Adu-Poku, Kato Alexander, and David Delisca. Whitney says when a friend suggested that she read the script, the storyline immediately resonated with her. Although the play had never been staged, she felt compelled to bring it to life.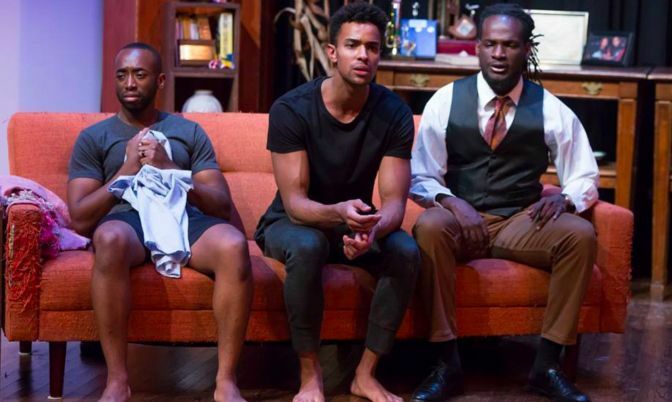 Photo credit: Aleksandar Antonijevic

"I fell in love with the context and the plot. The fact that the story involves Haitian characters in this very interesting narrative definitely struck my interest. When I think of Caribbean storytelling in general, I imagine it on the island. Growing up in the culture and having difficult relationships with your mother and father, but it was so modern. The fact that it discusses suicide and depression - this was my life. I never imagined my story being written in a play this way."
Whitney's older brother Matthew Jean-Leger, a gifted musician, died by suicide when she was a teen. In his honour, her family started the Matty Jae Youth Foundation to help raise awareness about suicide and mental health while supporting youth-focused non-profits and music programs.
"It's been a traumatic experience and very tough to talk about. When it happened I was in grade 9, and I didn't talk about it with my friends in high-school. I feel like this play has helped me come to a point where I can openly talk about it and create through the experience."
The successful 21 year-old model has appeared in campaigns for Sephora, Cover Girl and Vogue Italia. Yet, she is most proud of giving back to her community and representing her Haitian lineage.
True Daley was born and raised in Montreal, Quebec and relocated to Toronto in the 90s where she was a fixture in the hip-hop journalism scene as a freelance writer for various urban publications.
She's also worked as a morning news anchor, actor, late night TV host and commentator on pop culture and politics with appearances on Flow 93.5, BET, HBO, CBC and MuchMusic.
Currently, the proud Parkdalian is a community worker and filmmaker with an unhealthy attachment to vintage clothing.