Spanning the beginnings of colonial photography on the continent to the present day, the showing features contemporary works by female artists, including Yto Barrada, Jodi Bieber, Lebohang Kganye, Zanele Muholi, Grace Ndiritu, and Nontsikelelo "Lolo" Veleko alongside 1950's studio portraits by such important historical figures as Malick Sidibé and Seydou Keïta, and nineteenth-century prints, cartes de visite, postcards and albums. Curated by assistant professor at Rutgers University-Newark Sandrine Colard, ByBlacks had a conversation with Exhibitions Curator of the Ryerson Image Centre Gaëlle Morel about her thoughts on the exhibition, how it came to be, and the grand idea behind it.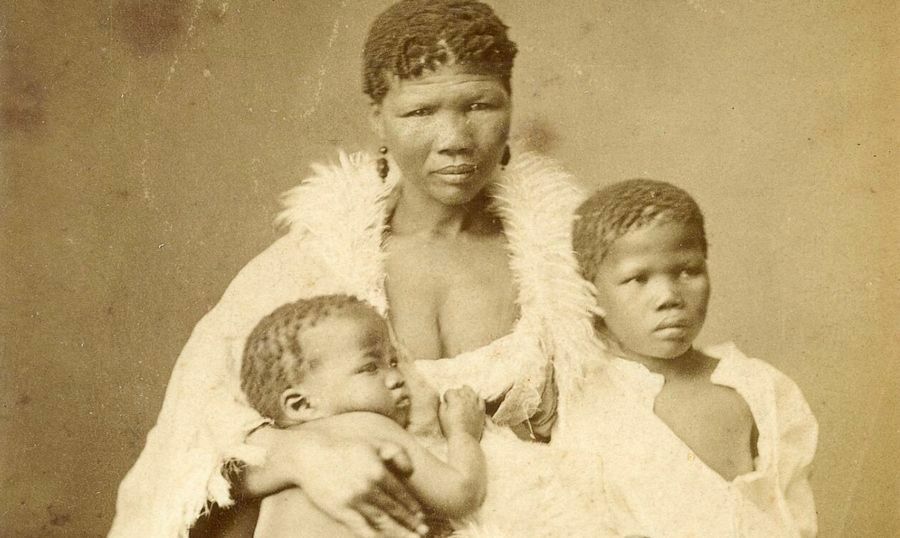 ByBlacks: How did this exhibition come together?
Gaëlle: I first had the chance to view The Walther Collection during an exhibition in Paris. After seeing the whole collection as an entity, I thought it would be really cool to bring it to Toronto for a show. Before I could do that however, I wanted to have the perfect curator. The history of African portraiture isn't really my area of expertise, so it was important to work with a scholar who could talk about the history of African photography. Sandrine Colard, the curator of the exhibition, was coming to Toronto for a big conference. After I had met with Sandrine and explained my project, she agreed to help facilitate the show. Sandrine proposed this angle about women in African portraiture. The Walther Collection had already agreed to work with us, but Sandrine's idea was an exciting and unseen way to look at the collection. It was a long process because we had to ask ourselves a few questions. What made sense for her as a scholar? What did we want to address specifically through the collection?


ByBlacks: How would you describe the exhibition?
Gaëlle: It's a visual history of the representation of African women with an emphasis on South Africa, because a large part of the collection is from South Africa. There's a strong school of photography there; it's 19th century colonial imagery, going all the way up to the 21st century of more contemporary representations. So we have portraits by obviously non-African, European colonizers as photographers, who would set up studios in different countries on the continent and photograph the population; with or without their consent. It's also about the idea that women in front of the camera, even if they were coerced to do it, still had ways to show agency and empowerment. Then we have contemporary practice beginning from the 1950's with studio portraits by key historical figures like say, Malick Sidibé and Seydou Keïta. That leads up to the more contemporary scene where the photographers, such as Lebohang Kganye, are women - working on representing themselves and their own communities. Gender issues are also discussed. It's really a narrative or a chronicle of, you know, specific moments in the history of photography, and how representations of women have evolved throughout the years.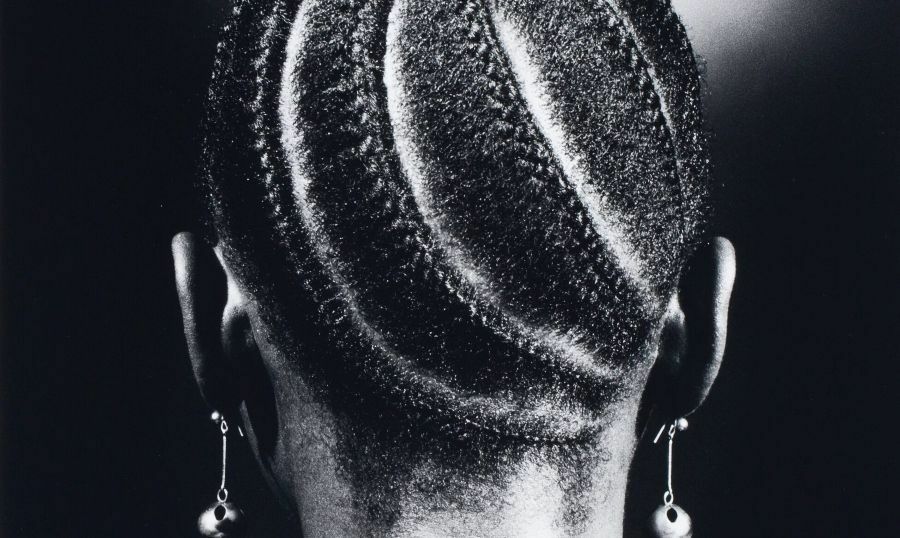 ByBlacks: There seem to be two different gazes at play here. The colonizers gaze versus the African gaze. Would you say that there is some common story being told through both lenses?
Gaëlle: Well, contextualization is obviously very important. So we've provided some information so that people understand what they're looking at. The curatorial idea was to try to show that even if these women were being forced to sit in front of the camera, there were ways to express how agency could come from body language or the way they dressed themselves. So the common story or idea was really that there was still agency and empowerment, even when it was extremely difficult for the women to show it. Even now, through the work of photographers like Zanele Muholi, you'll see incredible photos of people engaged with questioning standardized gender and sexuality. The exhibition questions the stereotypes about these women, so they can be recognized as more than just victims. Yes, sometimes they went through tragedies, but they also loved and were loved. They had fun and smiled. They were (and are) real women who had full lives.
Fall Exhibitions Opening Party*
Ryerson Image Centre (33 Gould St.)
Wednesday, September 11
6 – 8 pm
Byron Armstrong writes political opinion and in-depth profiles of creatives and professionals within the spheres of art, design and travel. Follow him on Instagram: @Thebyproduct