The night began with a qulliq-lighting ceremony followed by a prayer by Pastor Tim Lawal, a vocal performance by Shania Williams and opening comments from Nunavut's minister of culture and heritage, David Joanasie. "Black History Month is a time for Canadians to celebrate the many achievements and contributions of black Canadians who, throughout history, have done so much to make Canada the culturally diverse, compassionate and prosperous nation it is today," said Joanasie. This year's theme, inspired by the theme of the United Nations' international decade for people of African descent, is Canadians of African descent going forward, guided by the past. "The theme is very much aligned with Inuit Qaujimajatuqangit, Inuit knowledge, brought down through the centuries, which guides us to where we are today," said Joanasie.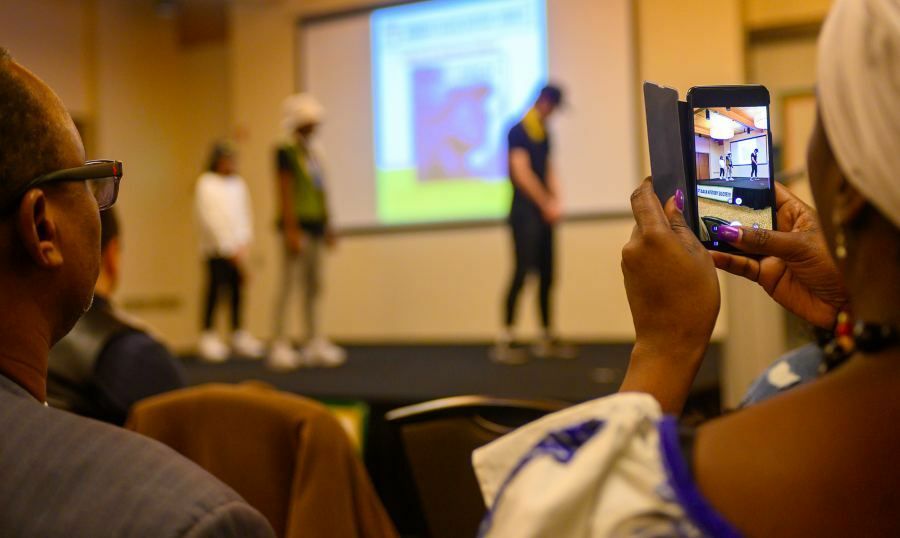 Black History Month also coincides with Inuktut language month. The evening's keynote address, which was given by Winston LaRose, a long-time activist in Toronto's Jane and Finch neighbourhood, touched on everything from his storied past and a history of Black History Month in Canada to a recent documentary about his struggle to prevent his neighbourhood from being gentrified. LaRose also took the opportunity to thank the people and Government of Nunavut for their support of Black History Month. "I think you're being most diligent in Nunavut, more so than the rest of the country. They have not supported the black history cause as much as they should," said LaRose.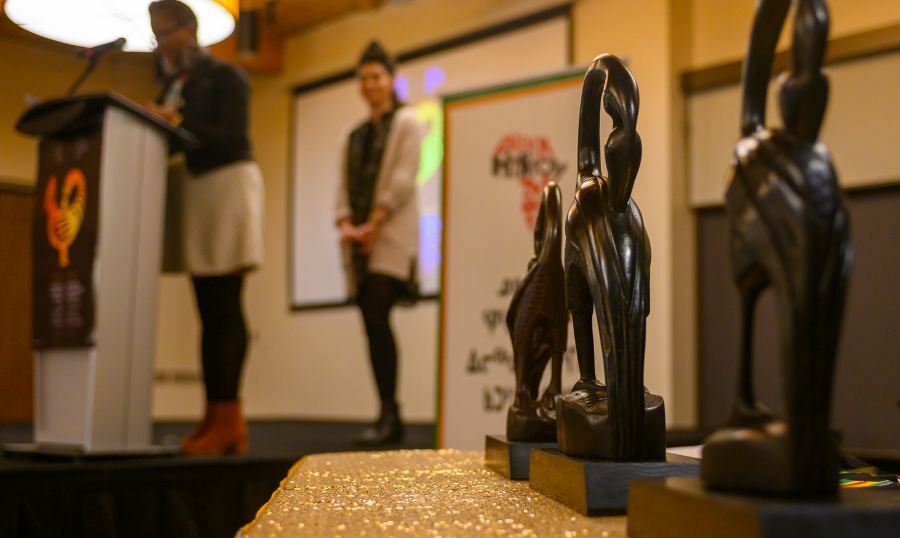 Towards the end of the night, the NBHS introduced their new Sankofa awards. The word Sankofa is a sacred ancestral term from the Akan people of Ghana, in West Africa, which when translated means, "We must go back and reclaim our past so we can move forward." The figurines depict a mythical bird with its feet firmly planted forward and its head turned backwards. The awards, which are open to any person of African descent, are for the following categories: lifetime achievement, volunteer achievement and the African-descent person of excellence in Nunavut award. The inaugural recipient of the Sankofa lifetime achievement award was LaRose, the volunteer achievement award went to Bernard and the person of excellence award went to Jo-Anne Henderson. "I'm particularly pleased to take this back to Ontario and let them see how Nunavut does things in a big way," said LaRose. The night concluded with a lively performance by the Inuksuk High School hip-hop dance group, Outside Looking In The first Black History Month event will be a screening of "Mr. Jayne and Finch" the documentary about the work of Mr. LaRose, which will begin at 6 p.m. tonight at the Francophone Centre. The rest of the month will include everything from a comedy show to samba lessons. "No matter how you take it, you will be dancing and if you won't be dancing, you'll be balancing, on one hand, doing capoeira," said Bernard.
Feb. 4–25: Black History Month Film Festival—Francophone Centre (Feb. 4, 18, 25) and Black Heart Cafe (Feb. 11) at 6 p.m.
Feb. 8: "Kenny Robinson's Nubian Review" comedy show—Frobisher Inn at 8 p.m.
Feb. 12–15: Brazilian samba workshops—Aquatic Centre Gym at a time yet to be announced
Feb. 15: Mardi Gras Valentine—Royal Canadian Legion at 9 p.m.
Feb. 23: Black History Through Storytelling—Royal Canadian Legion at 4 p.m.
Feb. 26–28: Brazilian capoeira workshops—Aquatic Centre Gym at a time yet to be announced
Mar. 1: Black History Month finale—Inuksuk High School at 2 p.m.
For those looking for more information, visit the Nunavut Black History Society Facebook page.
This article was originally published in the Nunatsiaq News.