The Black Entrepreneurship Loan Fund is one of the components of the first-ever Black Entrepreneurship Program (BEP), jointly developed by the Government of Canada and the Federation of African Canadian Economics (FACE) launched in September 2020. The BEP is a national program offering an investment of up to $350.8 million in Black Canadian businesses over a four-year period. It intends to assist Black entrepreneurs trying to recover from the financial impacts of the COVID-19 pandemic, grow their business and succeed. FACE will be responsible for administering the fund to Black Canadian business owners.
The $291.3 million will comprise $33.3 million from the Government of Canada, $130 million from Business Development Bank of Canada (BDC), and $128 million from RBC, BMO Financial Group, CIBC, National Bank of Canada, Scotiabank, TD, Vancity, and Alterna Savings. Applications opened up on May 31, 2021, and will be accepted on a rolling basis. The loan fund provides financing between $25,000 to $250,000 to Black entrepreneurs.
During the official announcement, PM Trudeau acknowledged the contributions of Black business owners in Canada and emphasized the importance of providing everyone with a fair chance to succeed.
"Our government has heard you and we're working with you because we know that to rebuild an economy that works for everyone, we must break down the barriers you face to create real economic inclusion," Trudeau said.
Greg Fergus, Parliamentary Secretary to the Prime Minister, and Chair of the Parliamentary Black Caucus said, "This is a meaningful historic step to correct a historic wrong; the systemic barriers in accessing financing faced by people of African descent." He went on to add, "I believe that Black Canadians are one of the most entrepreneurial groups in the underground economy. This loan fund partnership unlocks our extraordinary potential and creates economic prosperity for all Canadians."
Tiffany Callender, the CEO of FACE declared the event to be an important occasion for Black business owners because it provides them with a historic opportunity to become a sustainable part of the Canadian economy. "Today, we proclaim, you matter, your businesses are important, your prosperity is a priority, your contributions are vital, and your individual success is our common success," Calendar said.
In addition to the loan fund, a pilot microloan program consisting of funds between $10,000 to $25,000 was also launched for Black entrepreneurs and business owners in British Columbia and Ontario. Delivered by FACE in partnership with Vancity and Alterna Savings, the pilot aims to address a critical gap in the marketplace for Black businesses that require smaller financial support to grow. Both FACE and the Canadian Government look forward to partnering with more groups to expand the pilot program throughout the country.
The successful applicants to the National Ecosystem Fund, another component of BEP, will be announced in the coming weeks. The National Ecosystem Fund has the specific aim of strengthening not-for-profit Black-led business organizations to provide critical mentorship and training for Black entrepreneurs across Canada.
It is worth noting that although the Government of Canada announced BEP in September 2020, the Black Entrepreneurship Fund didn't materialize until almost a year later. Is there more to this story than meets the eye?
Concerns around the Black Entrepreneurship Program
Though the Government of Canada and its partners are positive that BEP is a groundbreaking step to address long-standing systemic barriers of Black business owners, it has been widely reported that many Black business owners are concerned about the program being nine months late., and unclear. Specifically regarding details about the loan terms and interest rate, which have not been released. Some business owners have also pointed out that the application process is unnecessarily challenging, leaving them skeptical about its accessibility.
One concern revolves around the inappropriate nature of some of the questions on the application form and a belief that they should be removed.
Julian (whose name has been changed for this story), runs a construction business in Ontario. He has been in the business for 15 years. Like many businesses, Julian's company was also affected by the COVID-19 pandemic.
Julian has been patiently waiting the last several months to apply for the Black Entrepreneurship Loan Fund as soon as possible. Once the program was officially announced, he wasted no time in starting his application only to realize that he was, in his words, "at the wrong place." Julian believes at least some of the questions in the application form exist as a way for the system to deliberately weed out certain individuals in favour of others.
"Even though this loan is specifically designed for Black people, many of us will not qualify," he said, raising his concerns around the process. "If you're trying to help Black business owners, why are your eligibility criteria designed to disqualify most of us?"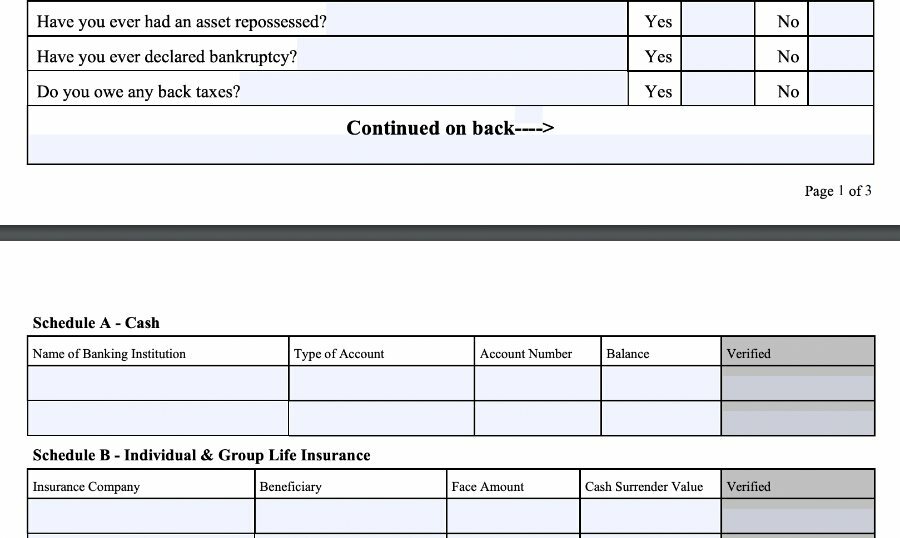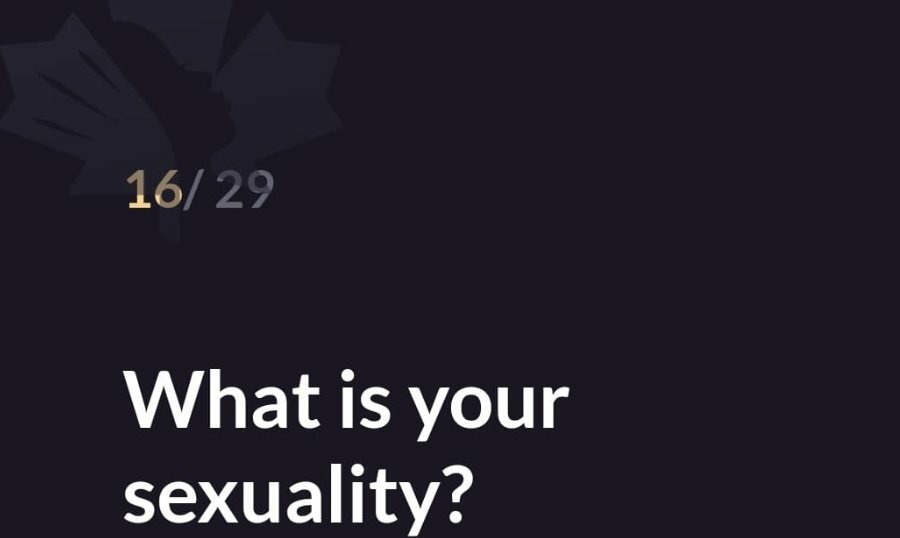 "What does sexuality have to do with the loan or your success in business?" asks Dr. Okechukwu (Okey) Igboeli, a professor and lecturer of Science and Business at the University of Waterloo who shares Julian's concerns. "Why should they have questions such as do you eat, sleep, or rest well, and where is your parents' birthplace? These are not pertinent."
Igboeli also believes Black business owners have issues with the Black Entrepreneurship Loan Fund and other similar approaches because they don't want to be treated like they're disadvantaged.
"Black people do not necessarily want to be treated any differently or like we are not competitive. We're human beings regardless of race, colour or other stereotypes," says Igboeli, who thinks the problem can only be solved by addressing the root causes; the existence of a double standard due to a systematic paternalistic and colonialist mentality, unfair access to capital, and less generational wealth.
"Double standards need to be criminalized, but until this happens, I don't think we're on the right track as a society," says Igboeli, who also sees grants as more logical than loans for Black startups.
"In general, business is very risky, so you need to support those businesses at the early stages and they can gradually use the loan services themselves," Igboeli argues. "But if we are putting a loan in place there should be ways to make it conditional on success because if it doesn't succeed, it could cause more problems for the owners."
Igboeli feels more key players should be involved in the design and delivery of any targeted intervention.
"There are issues in the banking system and their massive involvement in the program may not be a good idea," says Igboeli, who has a concern that not enough research was done to design the loan fund. "Did Black business owners help to develop this loan fund to ensure that Black entrepreneurship is reflected?"
At least one Black business owner says he was involved in the process, but his recommendations were largely ignored. Ryan Oneil Knight is a Black entrepreneur and a writer for Afro-Caribbean Business Network. He conducted a survey that served as a baseline for the Black Entrepreneurship Program. About 82 Black business owners, most of whom were small business owners, were interviewed and their recommendations were presented accordingly.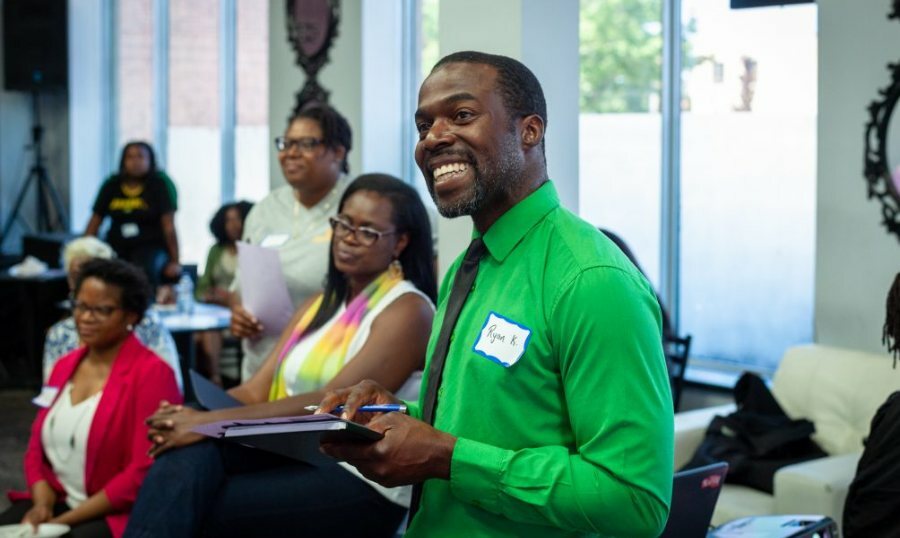 Knight says the most important recommendations were largely ignored by the government. For example, one recommendation to use some portion of the grant towards the creation of a Black community-owned credit union never came to fruition. Knight suggests that the money should have been held in Black-owned banks or credit unions which would have been more helpful to Black-owned businesses.
"Banks have their own regulations and calculate risk in their own way and will almost always refuse loan requests by Black applicants," said Knight. "Giving this money to banks defeats the purpose of creating such a program in the first place."
Knight sees it as critical for the Black community to build its own banking facilities, which is an idea supported by Ivor Christopher, a concerned citizen spearheading the establishment of a Black credit union in Ontario called Pan Africa Credit Union.
"We're back to square one when you still have to go to a white bank to get approved for a loan," said Christopher. "We're facing the same barriers. The program isn't changing the way for the Black community because all banks care about is getting the money back with interest."
Referencing the inequities Black people face accessing capital, Christopher goes on to say, "The problem is compounded with the perception that Black people represent a high risk in lending, so banks add extra measures to mitigate that perceived risk."
Christopher is convinced the Pan Africa Credit Union will alleviate some of the disadvantages faced by Black entrepreneurs.
"As a Black credit union, we will fill the void for the Black community and create a level playing field so they won't lag in terms of businesses and growth," Christopher insisted.
Christopher says that the process of establishing the union has been ongoing for about two years now. "They are ready to hand the application to regulatory bodies for approval and are planning to start operation this time next year," Christopher said. It should also be noted that the last Black credit union in Ontario launched in the '70s and closed in the '90s. There have been no Black-owned credit unions since then.
Even with the concerns raised, all start-ups and for-profit small businesses in Canada are eligible to apply for the Black Entrepreneurs Loan Fund as long as the following conditions are met:
- the business must be majority Black-owned
- the business must have a business number
- the business must have a business plan
- the business must share recent financial statements (or projections for start-ups)
As for Knight, he has submitted his application for the Black Entrepreneurs Loan Fund and is waiting to hear back from them. He thinks it's very unlikely that his application will be approved. Meanwhile, Julian's word of advice to aspiring applicants is, "I'd advise Black entrepreneurs to raise their concerns over social media and news. This will hopefully prompt a positive response by the government to make the right changes."
Igboeli still encourages Black business owners and entrepreneurs to give the loan application a shot and use it as an opportunity for the financial institutions to learn how to work with business owners they aren't used to working with.
"It may make one concerned or skeptical, but we should still take this opportunity instead of saying it won't work," says Igboeli. "This is really more of an opportunity than an intervention; an opportunity to change the inadequacies, the inequalities, the problems, the challenges, and the hurdles ahead."
Facts at a Glance
- Surveys show that Black entrepreneurs identify access to capital as their greatest barrier to success.*
- In a survey of over 300 entrepreneurs, 75% of respondents said that they needed at least $10,000 to support their business and the funds were not accessible to them.**
- In a survey of 80 Black owners, 47.5% of the respondents said their experience in navigating the available financial supports during COVID-19 is neutral, while 23.8% said somewhat difficult, and 20% said it was very difficult.***
- In a survey of 80 Black business owners, 46% said they didn't apply for any government/COVID support loans during the COVID 19 pandemic because they don't know what's available, 26% said they didn't apply because they don't qualify, 15% said they applied but they were declined, and only 20% said that they were successful.****
Applicants may apply for loan funding through the official website at facecoalition.com. Interested applicants should keep an eye out for webinars that will address questions and concerns from entrepreneurs.
Author's Notes:
*Survey by African Canadian Senate Group and Senator Colin Deacon
**Survey by African Canadian Senate Group and Senator Colin Deacon
***Courtesy the Afro-Caribbean Business Network
****Courtesy the Afro-Caribbean Business Network