"I guess as the years grew on and as I gained independence with my money I was eating more fast food and eating more Jamaican food. I basically topped out at about 230 pounds when I was in my early 20's," Gentles said.
At five foot three inches, she was medically obese.
It took a bold wakeup call pointing towards her deteriorating health for her to finally make a change.
After going on a weight loss journey in what Gentles says was a really "organic and beautiful way", she lost 100 pounds by simply moving her body and cutting back on junk food while incorporating whole grains and veggies to her diet.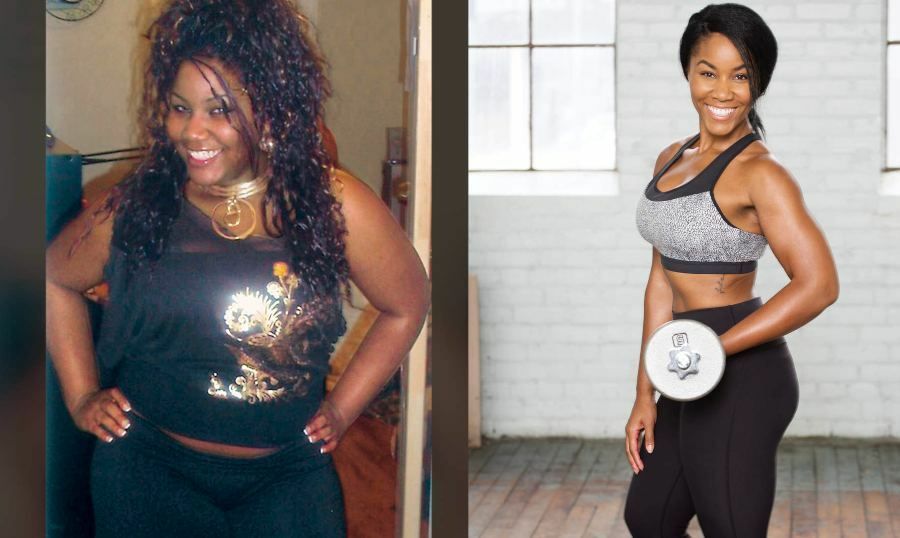 Gentles' business partner, Whitney Gee 31, had a similar story.
After working overtime in corporate America throughout her twenties, and dealing with a lot of stress, Gee found herself suffering from IBS (irritable bowel syndrome) and gaining weight as a result of her unhealthy and unmanageable lifestyle.
What helped both Gentles and Gee get out of cycles of overworking, stress and unhealthy weight gain, was their desire for a more holistic approach to health.
"We both very much viewed health and wellness in the same way which is a more holistic mind, body and spirit approach," Gentles said when describing what drew them to work together.
Almost three years later, Gentles and her partner Gee, are co-founders of a business called The Whole Experience, which according to their website, involves them "coaching over 1300 women [and] (helping them lose a cumulative total of 15,000 lbs)."
Growing and drawing from their combined experiences, they now host health and wellness retreats in countries like Bali, South Africa and Thailand, online coaching, international cookbooks and a free webinar series. Gentles and Gee say they offer a well-rounded retreat experience, including yoga in the morning, various self-help workshops, tasty vegetarian meals and healthy, exhilarating doses of adventure. Gentles and Gee said they aim to create retreats that capture the things different individuals would really want from a vacation.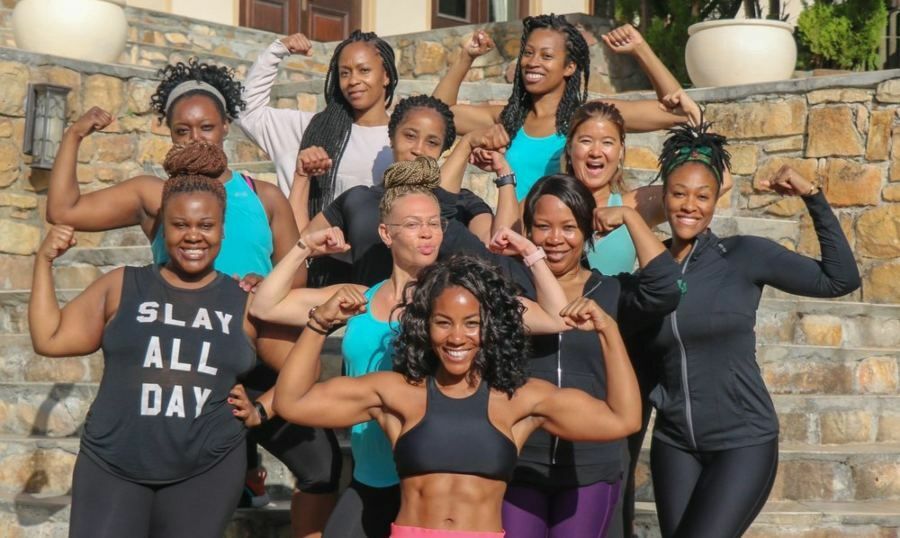 When asked what sets them apart from other fitness coaches and wellness retreats, Gentles and Gee said that it is both the diversity of things they offer as well as how individualized they make their coaching programs.
"I think a lot of coaches that I see out there are really focused on physical results. They're focusing on diet plans and restriction plans and movement plans. But we've had clients lose 50, 60, 70 pounds walking. We're really creating programs that work for individuals. On top of that we start with the mind. A lot of programs that are specifically focused on weight management don't necessarily combine that mind, body, spirit piece; the holistic trilogy," Gentles said.
This focus on balanced holistic living, is something that Gentles believes carries over, especially during the holiday season.
"The work that Whitney and I do always starts with a bit of compassion and grace and recognizing that these high expectations we set on ourselves are expectations we set on ourselves," Gentles said in response to binge eating and extreme diets before and during the holidays.
Instead of a self-imposed pressure to be perfect when it comes to diet and workout regimens, Gentles prefers to take a long-term view to daily health regimens, saying, "another thing I try to let people know is that it's not a race. So, if you've been healthy and you're on this health journey and you have one or two mess ups, that's okay … there's always an opportunity for redemption and to get back on track," Gentles added.
A few of the ways that Gentles has been able to balance health and traditional Jamaican holiday foods, has been by reworking meals with healthier ingredients. This includes cooking with different oils, or having a veggie base instead of a rice base that still delivers on taste while not compromising on health.
For the upcoming new year, Gentles and Gee are planning on launching their eight-week coaching program; Project You, which starts January 13, requires an application and is geared towards women who are looking to commit to a long-term balanced and holistic lifestyle approach.
Know a Black Canadian story we should cover? Email us: info at byblacks.com
Elizabeth Ononiwu is Nigerian born and Canadian raised. A passionate storyteller, she writes on topics relating to her Christian faith, women's health issues, race, film and theatre. She's currently completing her journalism degree at the University of Toronto. Follow her on Instagram @Elizabeth_Ononiwu.