Her now wife, asked why there were so many Black women crying on the street.
Her partner, who was new to Toronto, brought fresh eyes to the city, which forced Turton to look deeper at something she had never fully paused to ask herself until then.
Throughout their walk around the city, they had encountered multiple black women breaking down on the street, seemingly ignored by people around them.
It was this worrisome realization that pushed Tanya Turton to create Adornment Stories.
According to their website, "We provide mental wellness inspiration, arts education and a platform for the voices of Black women and femmes. Adornment Stories is a collective of Black women/femme youth artists, educators and change-makers with in-depth community artist experience who wish to cultivate spaces for others like us to safely tell their stories."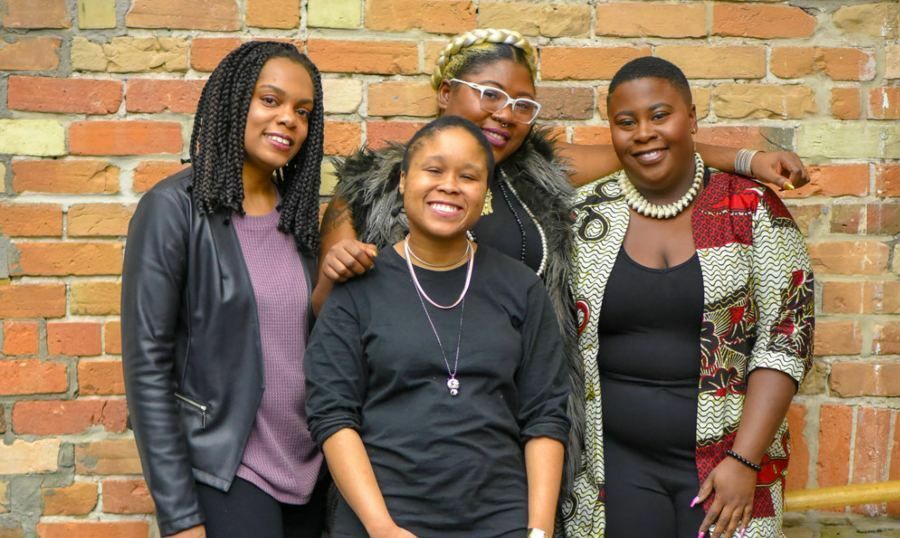 At the end of each collective, artists have a chance to display their work at an exhibit-style event.
The last event for their latest cohort was on the evening of Dec. 18, 2019. The event included a brief introduction by Turton on the background and purpose of Adornment Series, talks by various artists in the community, a viewing session of a few pieces of highlighted work, as well as a panel filled with the women from the current cohort.
Adornment Stories is in its third year. When Turton reflects on her own journey with mental health, her past is layered.
A Jamaican immigrant who came to Canada when she was quite young, Turton had to go through confronting what would be one of the most traumatic experiences of her life. When Turton was 11 years old, her older sister died by suicide at age 22.
"At the time I didn't understand, but looking back now I can see how life was really isolating and stressful for her to try to navigate without the support," Turton said, reflecting on her sister's life.
Turton wishes that her sister had spaces that supported Black mental health.
"To be honest with you, my hope is that if there was more dialogue and conversation she wouldn't have felt so isolated," Turton added.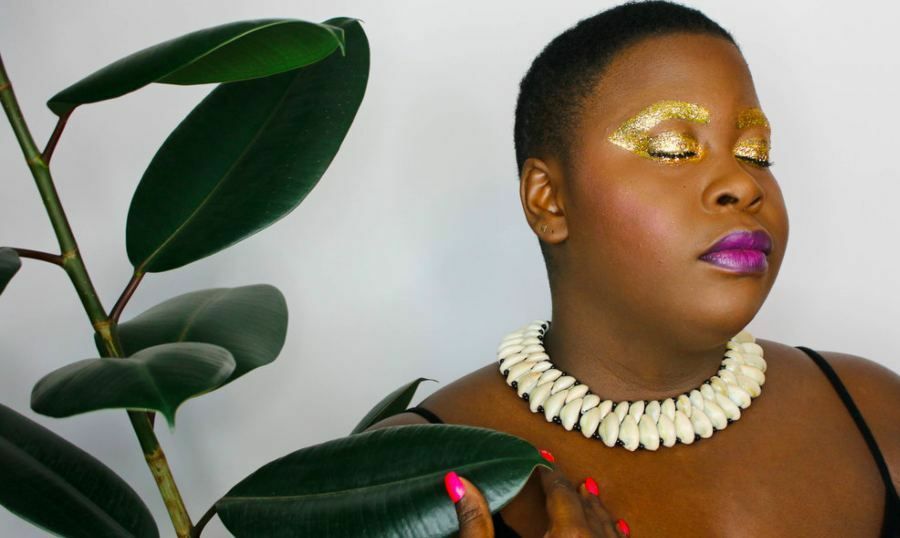 Tanya Turton, Creative Entrepreneur and Wellness Educator
Fortunately for Turton, she was able to access many different programs at a young age that helped her put the proper terminology behind the mental health issues she was facing. These programs, as well as therapy, have helped her navigate living with anxiety, as well as how to creatively express and process her emotions.
Turton hopes that she can use her experiences to create spaces for other Black women and femmes to feel heard, safe and creative.
Turton says that registration for the next cohort for Adornment Series will begin in June, with the program officially starting in August.
There will also be another event hosted on Feb.13 and 19 called Sacred. The event will be hosted by the graduates of the prior cohort and will be a space dedicated to talking deeper about things that impact Black women and femmes' mental health.
More information here: https://www.adornmentstories.com/
Know a Black Canadian story we should cover? Email us: info at byblacks.com
Elizabeth Ononiwu is Nigerian born and Canadian raised. A passionate storyteller, she writes on topics relating to her Christian faith, women's health issues, race, film and theatre. She's currently completing her journalism degree at the University of Toronto. Follow her on Instagram @Elizabeth_Ononiwu.