Why? How?
"I said that it's really simple," Bowen explained. "There's no us and them. There is only us."
To hear Bowen, the former Toronto Argonaut and Hamilton Tiger-Cat, tell you the whys and the hows of his incredible journey to delivering these speeches is to hear a jaw-dropping lesson in humility and perspective.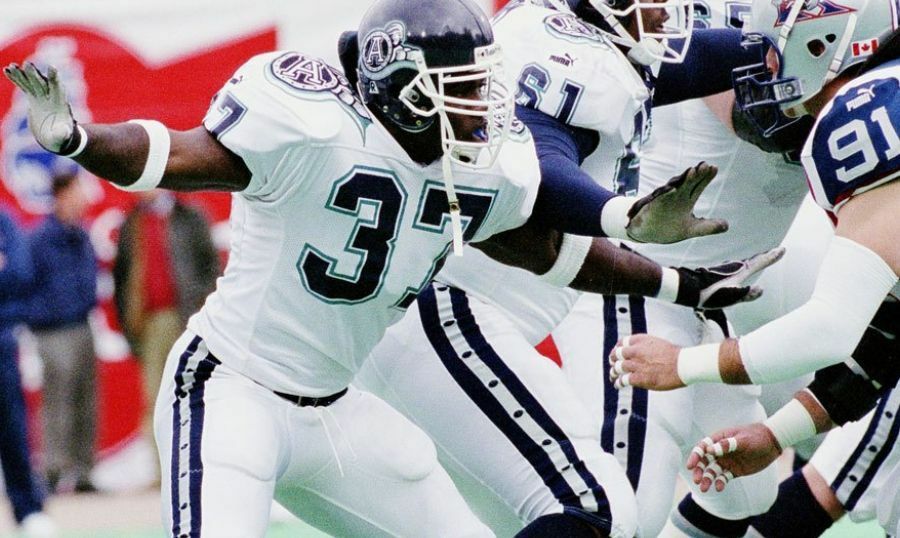 In March of 2004, Bowen had just signed an extension with the Hamilton Tiger-Cats. The Brampton-bred linebacker arranged to meet with friends in Mississauga to celebrate. He was waiting for his friends in a parking lot when he was approached by two undercover police offers. They beat him, allegedly planted drugs on him and charged him with assaulting police and possession of cocaine. Bowen and his lawyer said the incident was racial profiling. Bowen was acquitted in 2005, after one of the officers was arrested for cocaine trafficking.
Fourteen years later, Bowen recalls the tiniest of details from that night. He remembers a tattoo on one of the officer's arms. He remembers how, when he was first being apprehended, one of the officers put his hand on Bowen's chest and asked him why his heart was beating so fast. He looked down and saw the officer's hand shaking.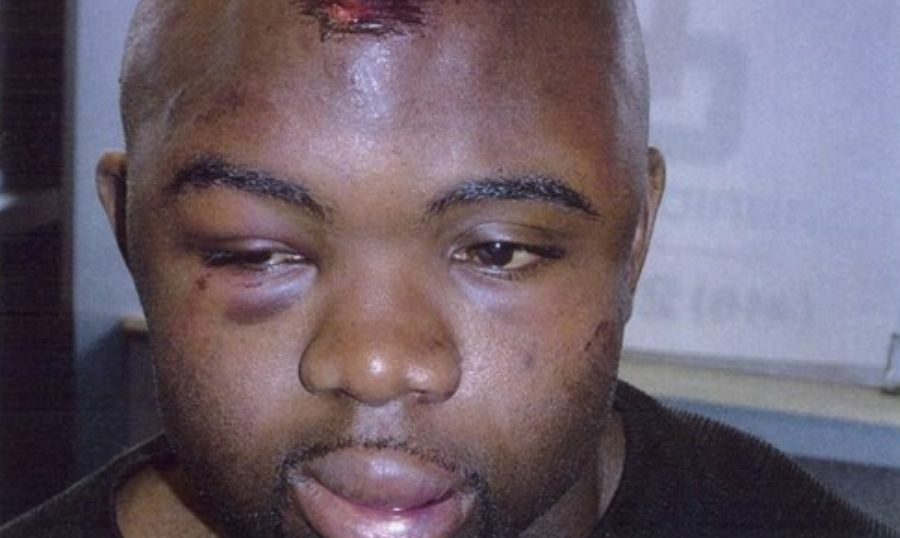 He remembers not being sure if they were in fact police and when he ran to the front of his car to get away from them, they pounced on him. He says they threatened him with a broken leg, a bullet to the head. They concussed him, ending his football career before he could ever enjoy that new contract with the Ticats. Laying on the cold concrete on that dark night, Bowen thought he would die.
"We had a one-year-old and my wife was pregnant. All I could think was, 'I used to dream of being able to have my son at the game and point out to the field and say that's my dad,'" Bowen said.
"I dreamt of that stuff…of having my son in one arm and the Grey Cup in the other arm. When I was laying there and these guys are swearing, I'm going to break your…leg. They're punching me in the face and
I'm thinking, none of that's going to happen. None of those things that I envisioned are going to happen and this is why? This is how? I was in disbelief that this was how I was going to die. Of all the ways, how is this possible?"
What made news of Bowen's arrest hard to believe was his extensive community involvement. That included volunteering with the Peel Police, the same force that had arrested him. His CFL pitch man, Michael 'Pinball' Clemons, used community involvement as a major selling point to sway Bowen to leave a high-paying IT consultant job in Chicago (he played his college football at Northern Illinois), to play for the Argos.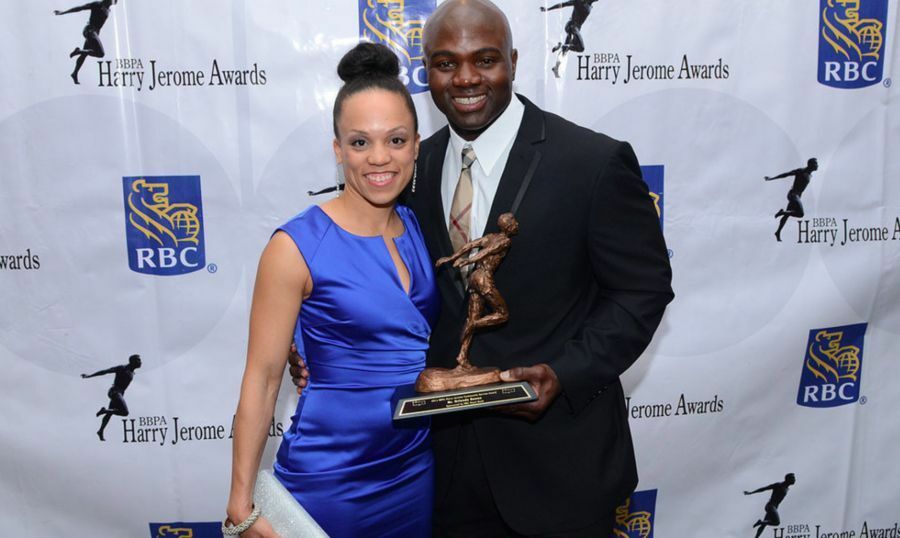 "I'd always been raised to do what you can to raise the bar but also raise the floor so that others could reach the bar. That's what was missing for me," Bowen said.
With the Argos, Bowen threw himself into volunteer work. There was Crimestoppers, Sick Kids, Covenant House, the Boys and Girls Club. With the assault and the charges against him, all of that was put in jeopardy until the case was sorted out.
When the case ended and Bowen was clear of any trouble, he had every right to be angry toward the police, to sever ties with law enforcement and focus his energy elsewhere. While he continued to spread his efforts into helping kids, he found himself continually thinking of the two officers.
He'd think back to how he watched one of the officers take an oath in court, then in Bowen's eyes, lie about everything that happened that night.
"In that moment, all I could think was what kind of pain must he have been through or trauma could he have been through to allow him that capacity to do that to another human being, when he knows the truth," Bowen said.
"We needed to get through this so we could be a voice for those that consider themselves voiceless and for folks who may encounter situations that they would consider to be hopeless."
In 2014, he voiced what he couldn't in that courtroom and shared a letter that he had written during the trial to the two officers. Bowen forgave them. Surviving that night helped put the rest of the days in front of him in perspective.
"I saw it as I'm alive for a reason. I'm alive, there's a purpose as to why I didn't die that day," he said.
"There's a reason why they stopped when they stopped. There's a reason why my skull wasn't fractured, which it easily could have been. I would have died in that jail cell that night.
"You can choose to focus on negative things or you can choose to focus on other things. Our choice as a family and my choice personally has been to choose to focus on pouring possibility into other people's lives, regardless of the challenges that they have and will face.
"That's been a choice. The alternative, to just be angry, wouldn't help. It wouldn't help our communities. It wouldn't help our kids and it wouldn't help the police. Given that it wouldn't help, it wasn't an option for us. We are in this together."
Since 2016, Bowen has worked with the Ontario Police College as a member of the training advisory roundtable as part of the Ontario Human Rights Commission. It's a role that many people with Bowen's experience might reject, but he wants to see change. He wants it to be us together, not us against them.
"I'm in a room with one of the officers and he's looking at me like, 'Bro, I don't get it,'" Bowen laughed. "'If anything like that happened to me there's no way that I could be here.'
"If someone were to give me a script and said that this is what would happen, I might say the same thing. But I'm living it. These are our choices.
"Some officers are offended when I share what I've been through. I'm thinking, you're offended?" Bowen laughed again. "I wish I didn't have this story to tell.
"We can't get better by ignoring the truth. We've got to put it on the table and deal with it."
This article was originally published in cfl.ca.
Bowen was honoured at BMO Field on Saturday afternoon as part of the CFL's Diversity is Strength program, where he performed the coin flip prior to the Toronto Argonauts-B.C. Lions game.