In 2005, Henry was voted "Next Big Thang" on the Hit radio station WPEG Power 98 in Charlotte, North Carolina. He is also a winner of the "Favourite Rap Single" award from the Virginia R&B Indie Artist Awards and was nominated writer and producer for "Best Gospel song" alongside Papa San and Stichie at the International Reggae and World Music Awards.
Henry has written several amazing poems, one of which include Woman of Colour. "Woman of Colour was a spin off to poems I had written previously called Woman of God and Man of God," he said. "Woman of God was getting fairly popular and I had a request from someone to write a version called Woman of Colour."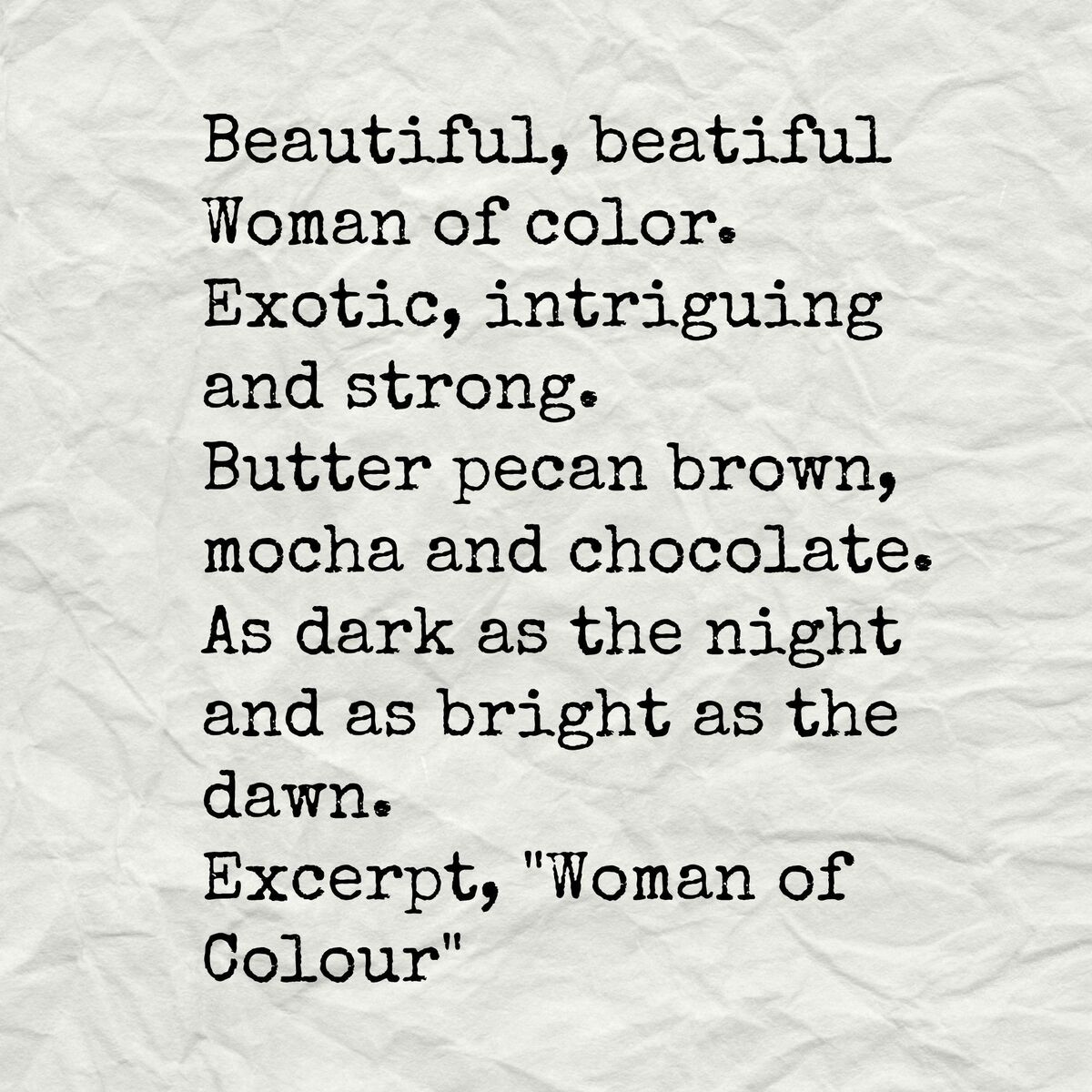 He says it wasn't difficult for him to write this poem because there are so many women of color in his life who have inspired him in many different ways. "There was a lot to draw from," he said.
His relationships with strong black women such as his mother have made him the man he is today. The youngest of three boys, he had a lot of identity issues, challenges finding his way in the world, and hanging out with bad influences; however, whenever he needed someone to talk to, his mother would be there.
"And she continues to be a really good encouragement for me," he said.
He acknowledges that the positive views he has of black women have come from his mother and how she raised him. He says both his parents have five sisters who they are very close with and he's been able to draw from these close relationships.
"My mom was unique in the fact that she didn't grow up with all of her sisters, they lived in the U.S., so she had to navigate a lot on her own. In spite of that, she still pursued her dreams, continues to grow and be a pillar for the family."
"She is still married to my dad. They have been married for over thirty years so that's a very strong image and presence to have in my life," he said.
Henry says it makes a big difference because if he ever strays from his values, there is a comfort in knowing that he can come back to get some clear direction and wisdom from a mother.
"I get the same from my aunts," he said. "Now, I not only get the same from my wife but also from her mother."
He admits that it's great to have women like that who can appreciate you as a man, encourage you into your calling and gifts and celebrate your successes.
Henry has been married for seven years now and says he and his wife initially connected over creativity because they are both are artists and writers. She is a singer and he is a rapper.
"We have a really unique chemistry," he said. It is hard to describe what is between us."
Privileged by the presence of accomplished women, Henry knows how important it is for men to have positive female role models. He says for him the conversations, just watching them sometimes, and looking at how they overcome subtle challenges is very inspiring.
When he was single, he was very careful about the women whom he would bring to meet his mother and aunts because they are all strong women of faith who have solid foundations. Being around such women helped him see those values and appreciate them.
"I don't claim to have the definitive answer but those types of qualities help me to better appreciate the relationships I have outside the family and know when someone is genuinely for me or against me," he said. "It helps me be for women and not against them."
As a man who has been surrounded by great women of colour Henry acknowledges that they have not been prized as much as they ought to.
"Sometimes I do feel like they are under appreciated and that they could be celebrated in the media more often," he said.
He has witnessed how negative media portrayals of black women have impacted their self-image, making them feel they're not good enough. "I am saddened by that," he said.
He says women of colour don't realize how significant their influence can be, not just on the people close to them but on society. He points to women such as Condoleezza Rice who worked next to the president of the United States, Beyoncé who is at the top of the charts, and women in everyday work places who are holding positions of leadership in a corporation or a company as an example of the ways in which women of colour are influencing others.
"There are so many women of colour who are starting their own businesses," he said. "It is important for all of us to realize that there is value in us that is unique, in spite of what we might look like on the outside."
He says without an acknowledgement and an understanding of our own values, we won't know how to use what we have to serve others. "It's never really about one of us, but we serve each other, and that to me is the real importance of it."
Henry has also written a book called My Name Is Poetry, a compilation of poems. "It is really close to my heart because it captures somewhere close to fifteen years of my life through lyrics and poems," he said. "It touches on so many aspects of life, relationships, spirituality and faith. It touches on just everyday life."