Now she has danced for the likes of well-known celebrities such as Nicki Minaj, Justin Bieber, Big Sean and most recently, being part of Lady Gaga's Art Pop world tour.
As a child, Paris was already swinging her hips to good music and embracing her title as a 'sassy queen' in her household. She remembers dancing along with her mom to all kinds of music and even teaching her moves to a song she wrote.
"I was six years old choreographing and telling my mom what moves to make, I have this on camera! They were pretty groovy moves too."
She always loved music and all it's elements, which is partially reason why she became a dancer. It's through songs and beats she finds her place.
One of the songs that Paris holds dear to her heart is 'I'm so into you' by SWV. "Whenever I hear that song I just know it's fate and something amazing is about to happen in my life," says Paris.
As much as the joyful moments of freely dancing in her living room and amongst friends became the foundation to her career, there were still challenging moments at a young age that molded her success. Starting her career at age 9 performing in front of thousands of people and then later touring with fan favourite at the time Keisha Chanté for her '2U' concert; it was quite clear Pollack was living a childhood dream. But nothing came easy.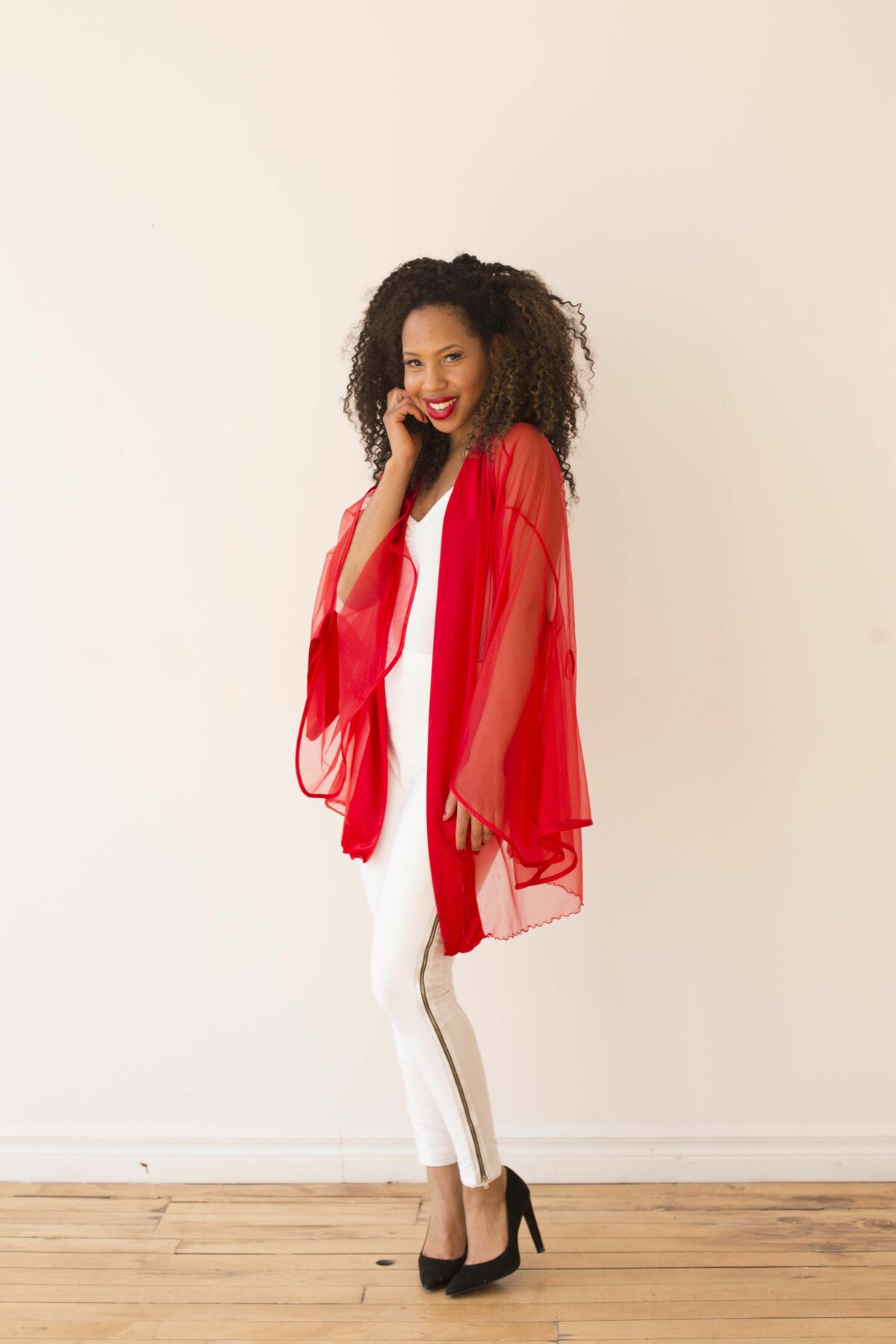 "I didn't really have the position for Keisha Chanté at first. I kept going to classes and putting myself in front of people to get myself out there, eventually the hard work paid off and they hired me. But after that job I was small (physically), and I was young so it was hard to place me in auditions. I was told 'No' a lot.
With the support of her family and loved ones to motivate her and stop her from falling off the track, her perseverance only got stronger.
"I kept going and that really taught me the value of hard work, effort and determination. The more passion and love you put into something, the longer it lasts."
However, even today, at 27 years old, Paris says that the word 'No' is still something she hears. Having transitioned from relaxed hair to all natural she says that it's been more than tough in and outside the dance studio.
"In the world of entertainment, there aren't many roles out there for black performers. The versatility is definitely an issue. We are making strides everyday and the natural hair movement is a great movement for black woman to let their hair out. But when I started wearing my hair natural about 5 years ago I didn't get work. It wasn't a time where I was marketable. I would go to certain places and they'd ask me to put some extensions in, and I wasn't ready for that. However on the positive side, I was 25 and able to play younger roles, like Tiffany in Family Channel's series The Next Step."
"I don't let these labels affect me, if they say they are looking for red heads but open to all ethnicities, I still walk into the room being me and presenting the best version of me. Dance is a universal thing, whether or not we can understand one another, or each other's culture, you can still move with us on stage. That's the beauty about it."
Paris truly saw the universal traits of dance during her time as a dancer for Lady Gaga's Art Pop world tour. She says the experience wasn't so much about being with a celebrity but being able to explore the different cultures.
"It was amazing to be able to see different parts of the world and become more culturally aware. There is a big world outside of North America, and seeing the many historic sites around the world really gave me perspective and inspired me to grow not only as a dancer, but as a person," says Paris.
Though most of her time was occupied preparing for concerts and being stage ready, this was the first time Paris saw firsthand just how far dance could take her. Now back from her world tour with Lady Gaga, she returned with a fiery spirit to commit to her own dance company that was founded in 2013.
The Girls Club is a brand Paris uses to motivate and champion female dancers who also have to face the word 'No' and deal with some of the pressures of the industry.
"I always wanted to give back and create opportunities to upcoming generations of dancers. There aren't a lot of outlets that allow dancers to learn business aspects of dance. We're a well rounded dance academy, from industry to stage and most importantly teaching young girls how to be leaders," says Paris.
Paris is teaching more than just a two-step and twirl. She's tackling some of the more crucial traits that young females need in their life - confidence, security, esteem and love.
"We encourage them to pull out the most confident version of themselves, starting with their walk. It tells a lot about a person." Paris explains, "That's one of our major themes here at The Girls Club, everyone knows how to walk and exude their own personality, because you get one second to make a first impression, and the first one is the last one."
Paris says the club is currently working on one of its biggest shows this year.
"Right now we're in the preliminary stages of our largest production. We're looking to have it launch in patio season. We want to have huge performances with a strong feminine message behind it!"
She hopes to spread the ideology of The Girls Club across the provinces and even into the U.S.
"I just want to spread what we stand for - women embracing and supporting one another no matter where you're from around the world."
The Girls Club members also take part in full service productions such as charity events, choreographer balls, Feva After Dark and events at the Libertine. They will be launching their new website March 13th and celebrating with an evening full of timeless glamour and powerfully fresh femininity.
For more details visit their Facebook page at The Girls Club.