This is in the wake of police misconduct at the G20 summit where protesters were manhandled and beat up by police and most recently, the horrifying case of 18 year old Sammy Yatim gunned down on a Toronto streetcar, resulting in murder charges for the officer who fired the deadly shots. Well now there's an app that puts the power in your hands. Created by Darren Baptiste, it's called Cop Watch Toronto and costs 99 cents to download. The app starts recording as soon as you open it. Then when it's stopped, instantly uploads to YouTube. It also sends an email notification to the community based Network for the Elimination of Police Violence.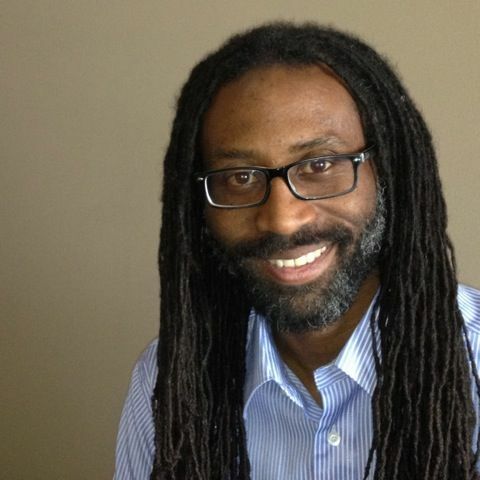 BB: Where did the idea for Cop Watch come from?
Unfair police targeting is the background noise to my life. I've been fortunate not to have any negative interactions with cops but I always feel like I'm just one misstep away. I'm a grown man in my forties, but I still feel scared when a cruiser goes by me, even though I'm not doing anything wrong. But when you have some sort of control, you are less likely to feel scared. I want to empower people through the app. At least they know that if they're in a situation where they're being treated badly or unfairly by an officer, they can have a third pair of eyes watching.
BB: Have recent incidents such as the Sammy Yatim shooting influenced you to make this app?
These things definitely impact me. That could have easily been me and I hate that feeling. But I want the app not only to be useful in these extreme situations like shootings but here's the thing: people get harassed by police officers all the time, every day without it resulting in a shooting. And you would never hear about it on the news. But being harassed on a regular basis has a huge impact on the collective psyche of a people.
BB: What's most common thing people don't know about the right to record police?
There is nothing in the law to stop you from doing it, as long as it's in a public street and you're not getting in the way or obstructing a police investigation. Police are allowed to control situations, so for example if there's a fire, they may tell you to stand back and you must obey. But outside of that, they can't tell you what to do. You have every right to record any interaction you have with police, or what they are doing in a public setting. If they ask you to stop recording you actually have the right to say no.
BB: How long did it take you to complete the app?
It took 127 hours… which is about $10,000 worth of work if I was keeping track. Normally I build financial apps for big banks. But I consider this the most important app I've ever made. It's way more important than the stuff I get paid for. Because it can save lives, and actually make a sustained difference.
BB: Why was it important for you to incorporate the Network for the Elimination of Police Violence into the app?
Because I want the app to go further than just recording situations. People need to be trained in how to deal with dicey confrontations with cops. Because if you reach into your pocket to pull out your phone while an officer is shouting orders at you, you could get shot. So education is absolutely key. Network for the Elimination of Police Violence has helped me to put on some workshops where we educate people about the issues and right now we're looking for more funding so we can do video versions of the workshop so it can be more widely disseminated.
BB: Education seems to be very important to you, why is that?
There are not many Black people doing what I do; and I'm not sure why. The tech industry is a great money making opportunity for any young person. Because no one can hold you back from learning how to do it, and it doesn't take a lot of money to learn it. As long as you have access to the Internet, all the information is free. I am not formally trained in what I do, but I train other people in how to make web applications. I got my first computer when I was 13, and I've been writing software since then.
You can find download the app here and find out more about Darren on his blog.