Let's go back to the starting line. When did you get the writing bug?
From day one I was always interested in stories--whether it was reading them or telling them. I kept diaries and always read voraciously--anything I could get my hands on. I was always interested in stories because of the way they connect everyone. They connected me to worlds that I wasn't familiar with. I was always writing from an early age. I was always curious!
Are you from Toronto?
Yes! But I did move to the UK when I was in my teens and studied at the London College of Fashion. I dropped out though. I didn't finish. I did work in a variety of industries during my 14 years living in London. What got me into the place I am now was an internship I was awarded at The Sunday Times. I entered a writing contest and the internship was my prize for winning it.
What did you write about?
They wanted three hundred words on: 'What Is Style?' Three hundred words is not that many words. It's harder to write short than it is long. I said something like: True style comes from the white tee-shirt rolled up by the shopkeeper in Brixton market. Vanessa says this in an overly dramatic voice. We both laugh.) They saw something in my approach and my writing and that got me in the door and then opened other doors when the internship ended. I did some work with BBC radio interviewing authors and with Channel 4 Television writing about people's career stories for their website. Then I ended up moving back home to Toronto.
Why did you come back?
I wrote a fictional book called Out of Character. I wrote it in the UK but the publisher was Canadian. So it was one of the reasons I decided to move back.
What? You wrote a book? What's it about?
It's about a girl who has been defined by her mother not being in her life and her father's expectations for her. It's a cross between The Talented Mr. Ripley, Donnie Brasco meets Hustlers. It's set in a strip club so it was kind of ahead of its time if I might say so!
Wow! (I can't help myself and start googling Vanessa's book as we continue the conversation) So back to what you were saying about what got you to return home.
So I was freelancing and made a decision to niche into beauty writing because I felt there was a gap there. Writing about beauty is difficult to do without sounding like a press release. I saw a niche there for myself and that's where I started to go from being a lifestyle and fashion journalist into beauty journalism. In 2008 I landed a full-time job as the beauty editor of More Magazine. Linda Lewis was the founding editor-in-chief. She took a chance on me. I was younger than the average person on staff there. She saw something in me and for me that I didn't see for myself. She put me in situations that were way above my pay grade and forced me to learn how to navigate situations and talk to people that were much more senior than me. It's really important no matter what stage of career you're in that you're building a team of advocates because it's not just about mentors because we don't always have access to mentors in the traditional sense. It is so important to have people who vouch for you when you're not in the room. Mentorship comes in many forms. You can be mentored by someone in the office that is younger than you and has an incredible energy and isn't jaded by the business you work in. I've always tried to be open-minded about where I get my support. But I absolutely have a crew of sisters and girlfriends and work friends who are like my advisory board.
You were at More for three years and then went to Elle in 2011 as Beauty Director. 
Five years later you made history becoming Elle Canada's Editor-In-Chief. Connect the dots for us.
Editor-in-chief positions are rare. When they come up it's a combination of preparation and timing. The job might come up and you may not be ready for it. But I was ready. I had done a lot of things as Beauty Director. I pushed boundaries. We had put together a Black hair shoot with six different women and we featured everything from braids to finger waves that had never been in a mainstream fashion magazine before and that kind of thing would go viral. I was always trying to seek new ways to talk to women and open up the conversation. That being said I missed my former editor Linda Lewis (Linda passed away in July of 2013) when I was going through the editor-in-chief interview process. I desperately wished I had access to her. I realized how much she had impacted me and how much I relied on her guidance. I felt quite lost not having her there.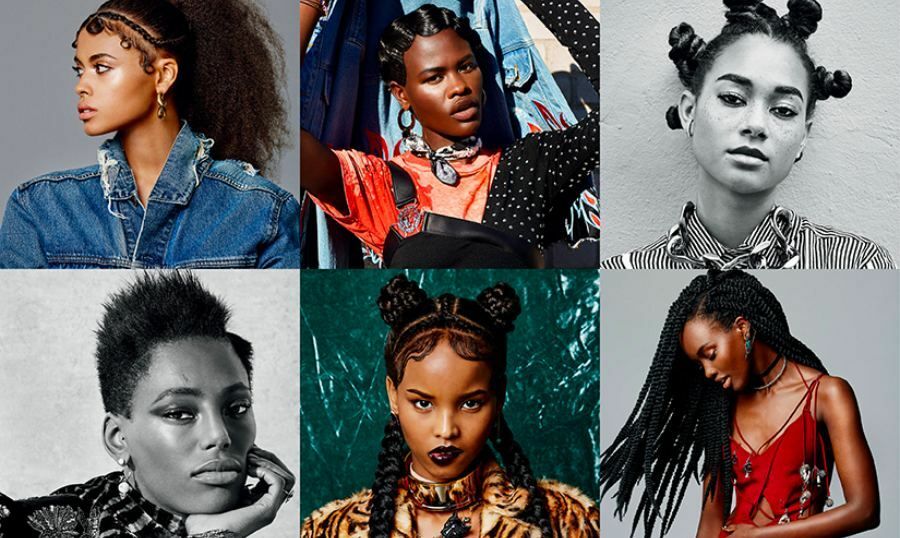 I knew Linda as well and she was lovely. Can we talk more about what you felt was a responsibility that you had to feature certain stories that you thought needed to be amplified? When you are a first and you are one--there is a trailblazing aspect to that and it's not just you walking through the door but you and a community walking through the door.
Being the first is almost bittersweet. It's an incredible milestone to be proud of but at the same time you're like seriously we're still here--we're only just now celebrating the first?? I felt a lot of pressure at the beginning. I soon realized that just being myself in the role, just by existing in that chair I'm already doing enough by representing to the people on my team, to the public, to the readers that look at my photo in the editor's note every month. I'm already showing you a different face than you're maybe not used to seeing. I'm already practicing the representation matters piece. I tried to take some of the pressure off of myself. I reminded myself that girls see me and they see somebody that looks more like them than somebody else might. I had interns that would come to me at the end of their time with us and be quite emotional because they never thought they would see someone who looked like them in the chair. I think about my own 14-year-old daughter and how she holds me accountable whether she realizes it or not. She inspires me to always be at my best. To push harder. Fight harder. To model behaviour that I know will influence her at some point in her life.
Listen. When it comes to diversity--even if the people running the company don't understand from a person level or human level--it is good for business! It is good for the magazine that I open up our readership to as many people as possible. We all win in that situation. I want to be inclusive in our conversations and not in a tokenistic way. Many of our industries, in particular fashion, are exclusionary and not just for financial reasons but also just by the nature of the people making the decisions--the people telling you what to wear, what to do, how to do it-- haven't always been very representative of the world that we live in. It is quite a privilege to run the biggest fashion magazine in the country and have access to elite things and being able to bring that back and share it with everyone and not just the chosen few.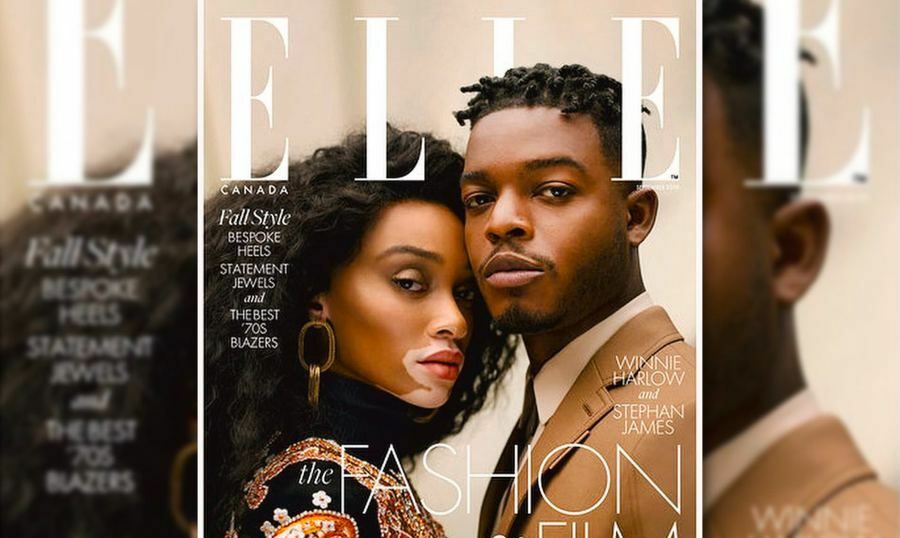 I love everything you said, Vanessa. You know what else I loved? The Winnie Harlow and Stephan James September 2019 cover. I gasped when I saw it on the shelves. It was breathtaking for so many reasons. Just beautiful.
What a labour of love that was. I didn't know we'd be able to do it. There were so many factors that would have to come together to make this happen. Not the least from my publisher in taking a risk in even just putting a man on the cover. I felt like I know this culture. I know this community and I know this community is incredibly influential in what is happening across the board--from music to fashion to entertainment. Plus, Toronto in particular right now is having such an incredible moment of influence. So it all started adding up. The September issue is always a big month around fashion. It's TIFF in Toronto--that's film-- and who are the people I feel represent these two arenas that are globally making an impact-the new king and queen of fashion and film and that's why we came up with Stephan and Winnie.
It was a legacy piece of work for me! The reaction was incredible. That issue sold comparably to the Celine Dion cover. This proves that when you speak to an audience that has been cut out of a conversation or left out of a room that they will come with you when you open the door. It speaks volumes to the community that saw themselves represented and bought that magazine. It's one of the things that I'm most proud of in my career.
Speaking of legacy--what do you want yours to be?
What really drives me ---which is what it was like for me growing up--- is not necessarily feeling included or this feeling of being cut out of conversations. Everything I do is through a lens of how can I make people feel more connected, empowered, hopeful? I don't need a giant legacy--I just need to know that somewhere along the line there is someone I may never meet or know but that I made a positive impact on their life and may have helped turn that dial to a more positive experience.
Know a Black Canadian story we should cover? Email us: info(at)byblacks.com.
Marci Ien is an award-winning journalist and Co-Host of CTV's The Social. She believes that Albert Einstein was right when he said: "The important thing is never to stop questioning."