The next time you forget to pack your hair products while visiting Winnipeg,Walmart will have you covered!
SheaMoisture needs no introduction. Winners of multiple beauty and grooming awards, including the highly sought after Best Product of the Year Award from Allure magazine, this brand is truly a force to be reckoned with. Known for having all natural, organic and sustainably-produced skincare and haircare products, SheaMoisture is a brand that can be depended upon to be free of harmful ingredients such as parabens, mineral oil and petroleum.
In case the above is not sufficient, I will give you five extra reasons to add Sheamoisture to your arsenal.
1. It's Black-owned
SheaMoisture is owned by Richelieu Dennis, his college roommate and best friend Nyema Tubman, and his mother Mary Dennis. The inspiration behind the brand is Dennis' grandmother, Sofi Tucker. In 1912, she started selling Shea Nuts at a village market in Sierra Leone. The widowed mother of four then expanded her offerings by selling her homemade hair and skin products along with shea butter and African black soap. Talk about being an innovator, entrepreneur, and trailblazer!
2. Fair trader
The shea butter found in SheaMoisture products is handcrafted by women in northern Ghana. These women are afforded ethical wages that can be two to three times higher than the minimum wage in
Ghana. On top of that, SheaMoisture supports these communities by investing 10% of their proceeds to businesses led by women. There are women in rural Africa who benefit from every purchase, so everybody wins. How amazing is that?!
3. Won't Break the Bank
When you consider the high-quality, all-natural ingredients found in every product, the price point is quite reasonable. Sometimes, when products cross the border, a "Canadian tax" seems to be added to the price making it substantially more expensive than the US price. (I am mentally calling out a couple of brands here!). Well thankfully, this is not the case here.
4. There is something for everyone
The following hair care collections are currently available at Walmart throughout Canada.
Manuka Honey & Mafura Oil
This line packs a punch if you have extremely dry hair and/or tighter curls. The divine smell provides an amazing washing experience. Manuka honey is excellent for moisture retention; it also reduces breakage and counters hair loss. Mafura oil is often used as a conditioner and has been known to strengthen dry, brittle, and damaged hair. Combine the two, and you're in for an amazing treat.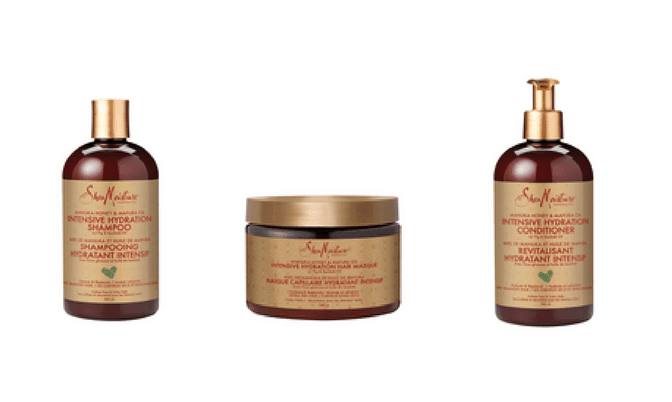 Jamaican Black Castor Oil
If you're experiencing breakage or shedding, this line is for you. Not only does it work wonders on natural hair, the Jamaican Black Castor Oil collection can be used on relaxed hair as well. The key ingredients are Jamaican Black Castor Oil and Peppermint - both known for having hair growth properties.
To keep your edges *on fleek* try the Strengthen & Restore Edge Treatment Gel. It lays your baby hair while nourishing your edges to maintain or replenish fullness.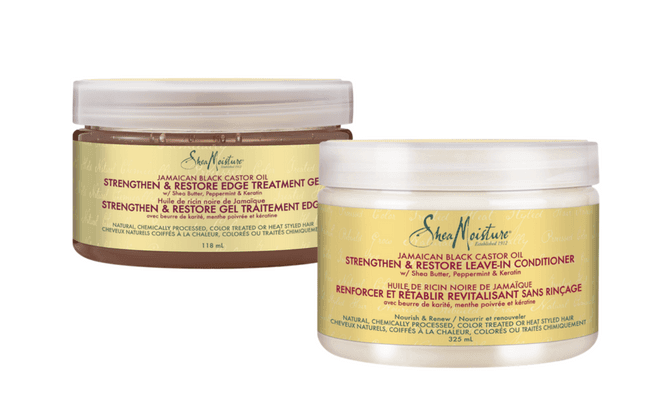 100% Virgin Coconut Oil
This is one of the brand's newer collections. If your hair loves coconut oil, then look no further. Beneficial for all hair types - especially looser curls - the Daily Hydration Shampoo, Conditioner, and Leave-in Treatment provide basic hydration to the strands. This product is also light enough to be used daily.
The 100% virgin coconut oil, coconut milk, and acacia senegal are key to moisturize and soften the hair.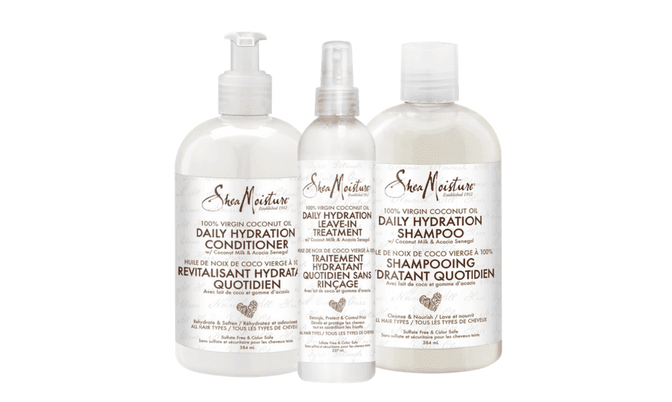 Raw Shea Butter
This collection is a staple and a good intro to SheaMoisture; especially if you are transitioning from relaxed hair to natural. The organic raw shea butter, argan oil and sea kelp will help restore life to over processed hair.
The Extra Moisture Detangler is a fan favourite. To retain length and protect the strands, you must take caution during manipulation, especially if carrying different textures during transition. The slippage found in this product ensures easy and rapid detangling.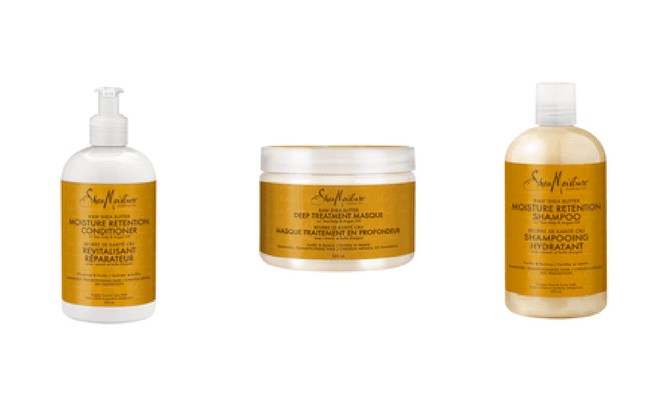 Coconut & Hibiscus
The Coconut & Hibiscus line is a go-to for curl definition, and it was designed with thick- and curly-haired girls in mind. With silk protein and neem oil as key ingredients, this line can take on all lifeless and frail-looking hair, leaving it feeling soft and silky.
The Curl Enhancing Smoothie will have your curls bouncy, shiny and frizz-free, without feeling greasy or crunchy.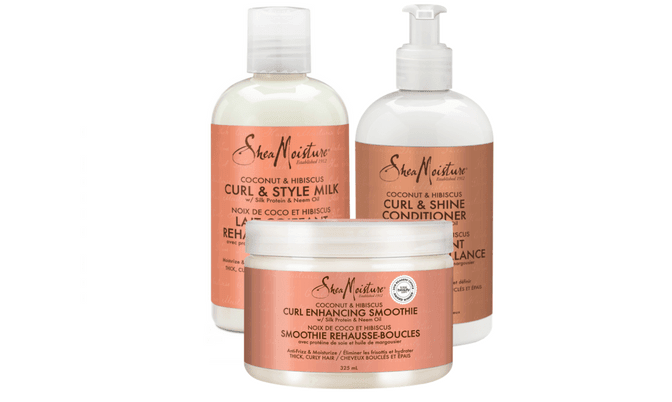 5. Mix and Match
Have you ever taken an entire day to wash, condition, deep condition, detangle, and style your hair, only to have to hit the reset button because the products you used did not react well with each other? You are then left with flaky strands and in tears... lots of tears.
Well, have no fear. With SheaMoisture you can mix and match products from each line. You could impart max moisture with the Manuka Honey & Mafura Oil masque, define your curls with the Coconut & Hibiscus curl enhancing smoothie, and lay your edges with the Jamaican Black Castor Oil gel without any product gunk.
Now that you know all this, don't walk, RUN to your nearest Walmart to get in on the SheaMoisture goodness.