One day after a frustrating day at work, Walcott spent six hours drawing up her business plan. "I always wanted to start my own business. I just wasn't sure what I wanted to get into." She thought of going into women's lingerie but instead decided to stick to what she knew - men's socks.
"I kind of just sat on it and was like, 'should I show people this plan? Will they think I'm crazy?' But I showed all my close family and friends, and everyone was like, oh, it is such a great idea.'"
It took a while before everything came together. She started the business plan in 2016, and it took her nine months to complete. But it happened. KYSO (Knock Your Socks Off) was launched in March 2017.
When she launched KYSO, she did her own pop-up event and invited just family and friends. She was very grateful for the support she got from every one of them. "It was such a great feeling to know that my friends and family were my first, basically, brand ambassadors." She says that was all part of the plan.
"I sold so many pairs of socks that day. Family and friends bought it, and they told other family and friends. So I got my initial sales from just that small circle." Thanks to word of mouth, KYSO socks has been doing well without a big marketing budget.
Walcott says she also has a lot of success with the Black Owned Market events, which happen at least twice a year. "Every pop-up I do with them, I get a lot of connections."
It also helps that KYSO is a big hit with both men and women.
"It must be the softness mixed in with the beautiful bright colours and designs."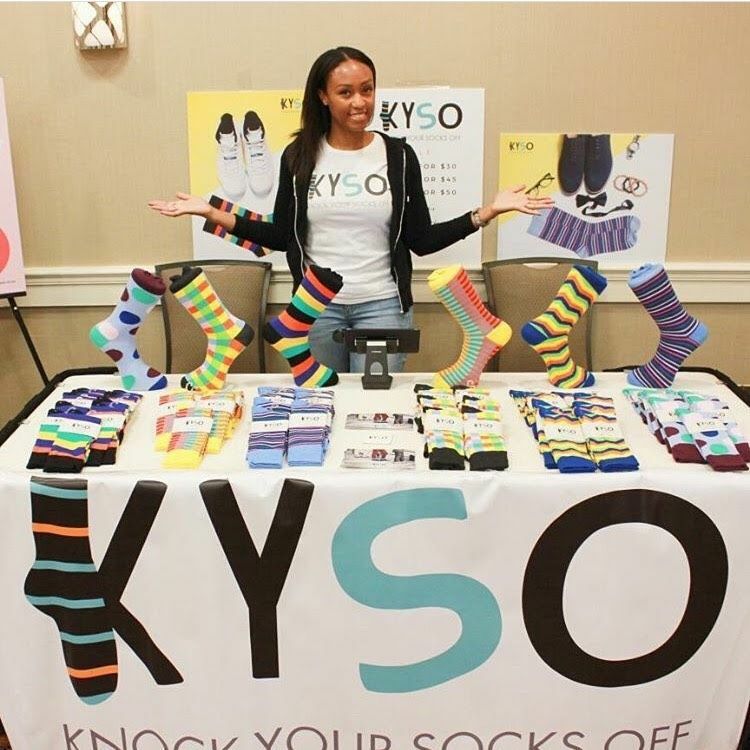 KYSO dress socks are made of a blend of rayon from bamboo and cotton. The rayon from bamboo is particularly soft on the feet and is moisture-wicking. So it's really good at keeping the feet cool during summer.
"It's just a really soft fabric against the skin vs the kind of cotton and polyester blends that most socks are made from."
But that also comes with a challenge. The rayon from bamboo is not as popular a fabric so it takes Walcott longer to find a supplier that will produce the blend she wants in the quantity she needs. "A lot of suppliers will say they don't actually make it. I can't afford to buy large quantities like a big retailer, so it's harder to source vs regular cotton, which is everywhere."
I think sometimes we over think things.
Her advice for aspiring entrepreneurs is to get into a business you are familiar with because with this familiarity comes the kind of confidence you will need when speaking to suppliers and other business people. "If you want to go into a business that you are not too familiar with, I would probably suggest getting a mentor who is in that business or working with a silent partner or an active partner who knows more about that commodity."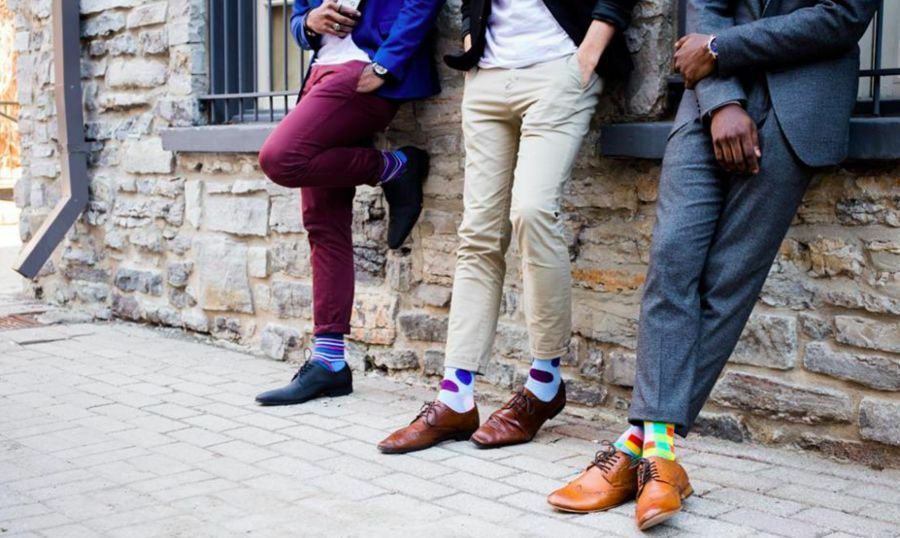 "I think sometimes we overthink things and think, 'oh well, this person is doing this. I should get into this.' But if you are not comfortable in that atmosphere or that environment, then you are just going to kind of set yourself back.'"
As for what to expect from KYSO? Walcott says, "I'm just putting in the groundwork. I want to see KYSO in retail stores one day soon." She also wants to expand the KYSO brand in categories other than socks. But her first expansion will be a women's sock line.
For more information on KYSO, visit www.shopkyso.com.