His grandfather was the first African American trained chef in North Carolina. "He opened the first Italian restaurant in our hometown," he says. Friday's grandfather passed away when he was very young but he held on to the happy memories of cooking alongside him.
But when it came time to choose a career, Friday followed sports. He was picked up by a baseball team straight out of school.
Unfortunately, he broke an ankle before even getting a chance to play. And soon Friday would be drawn back to what he knew best. The call of the kitchen came, and he answered.
"I have a lot of passion for culinary arts, foods, and culture, so cooking just came naturally."
Friday's father worked in the military, so his family travelled a lot. He credits his experience living in Japan and Europe with his curiosity for food, culture, and the history behind cuisines.
Friday attended the Culinary Institute of America in New York but didn't stay long enough to graduate, after landing an internship at Walt Disney World. At 20 years old, he was one of the youngest to be hired. Friday credits a German Chef at Disney named Gregory Heinz, who taught him discipline and the kitchen's chain of command. Within six months, his talent was recognized and he got placed on the "hotline". During his three year stint at Disney, he worked with influential chefs such as Chef Martin Yan (from "Yan Can Cook") and Disney's Executive Chef, John State.
"I always feel like I had to push myself a little bit harder just to get what I wanted," he said.
He challenged himself every day and soon more doors would open for him, leading to places such as the world-renowned Nobu Waikiki in Honolulu, Hilton Hawaii Village, and Giovani's to name a few.
As a black male, Friday says he has not had difficulty in his experience as a chef; however, he does recognize that it was not always the case for people like his grandfather, who did experience hardship as a black male chef.
"What he would tell me was, 'just let your work answer for you. Just do hard work, respect the culinary arts, and respect the people around you.'"
He adds, "I'm also my biggest critic. My work ethic has been a big determining factor of where I'm at right now."
About eight years ago, while working in Hawaii, Friday met a Canadian girl and followed her to Toronto. He's been here ever since and hopes to become a citizen soon. Friday has had the opportunity to work under some of Toronto's most well-known chefs including Oliver Bonacini, Jason Bangerter and Patrick Kriss.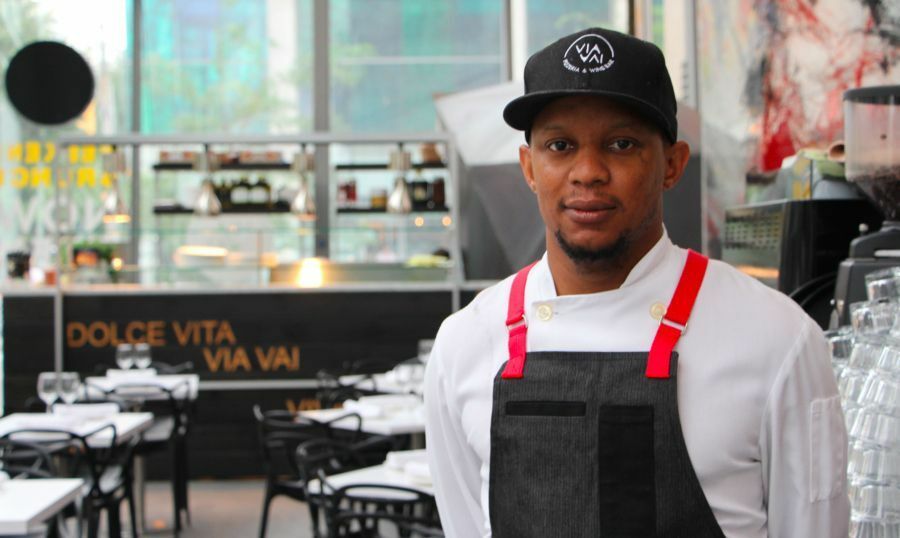 "I think if you work hard, people will want to put your name on their name. When I left, I put their name on my resume and I just got opportunity after opportunity because of my track record of working with the best," he said.
And now people who work for him can do the same thing, whenever they get an opportunity. It's a small world he points out. "People can just Google you to see where you've been and what you're about. This is so important to remember, especially in the culinary world where we stamp our name on our work."
The Joe Friday name is also synonymous with The Chef Collective, a company he founded to provide chefs and restaurateurs a platform to help promote, connect and support the culinary community. The signature events come in the form of a battle, complete with celebrity hosts and a hyped-up audience. Chefs, and sometimes students, compete in front of the crowd and a panel of culinary master judges.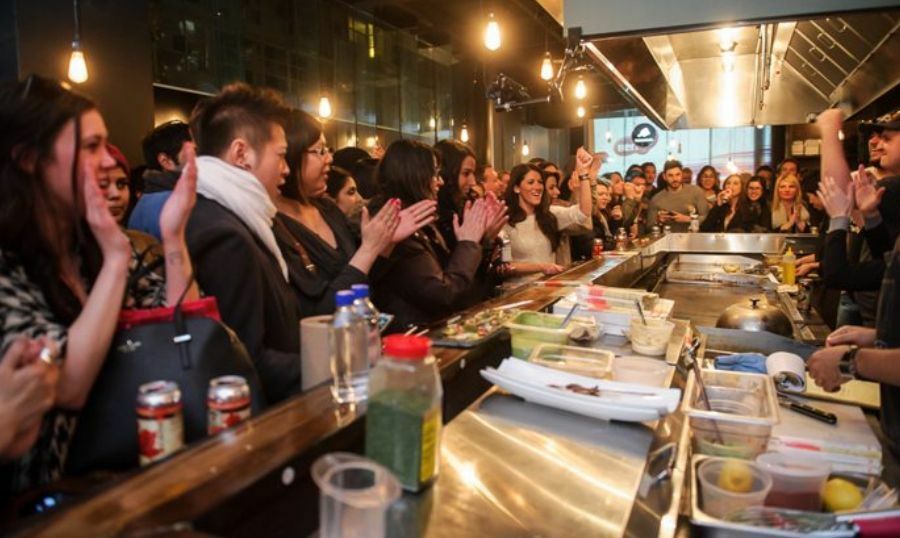 "I'm motivated by my end product. I challenge myself every day in the kitchen, to create something or be able to maintain consistency," he said.
He says a lot of people forget that technique and consistency go hand in hand. They are very important. He gives an example of how no matter where you get a McDonald's burger, it always tastes the same.
"I think that's actual talent," he added.
But don't get it twisted, Friday is not a fast-food kind of guy. "I would say Italian food is one of my top 3 favourites. I do love Japanese food, I lived in Japan for 10 years, so that plays a big part of my cuisine, but I do love what I grew up eating. I will say that I am a master of Japanese and Italian, everything else I'm really good at. I can cook Greek to French to Indonesian, all types of food, but Italian would be my favourite."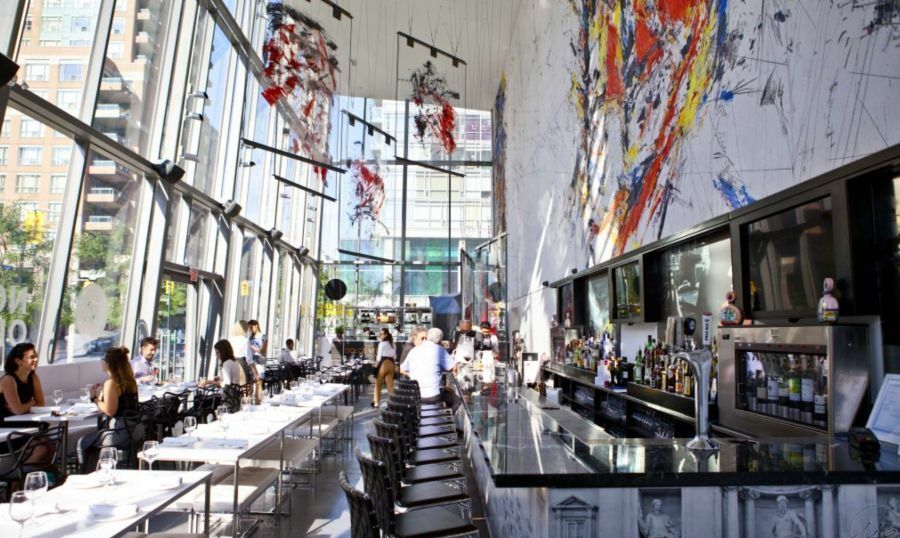 In 2015 Friday opened his own restaurant called Via Vai, an Italian pizzeria and wine bar. But he's since shut it down, in favour of starting up a meal prep company, called the Grindz. It focuses on healthy foods for busy adults, and offers delivery. He does plan on opening another restaurant in the future but for now, the Grindz is his focus. He says it has given him an opportunity to sit back a little and study and learn more about food. Something he didn't have time to do when running a busy restaurant.
With the Grindz, he believes he will become a better chef. "I am researching new ingredients and new techniques," he said.
"Learning how to cook different techniques in different parts of the world, it makes you, in my opinion, a better chef. I've cooked around the world and I cook things in different ways that I don't think I would have done unless I travelled."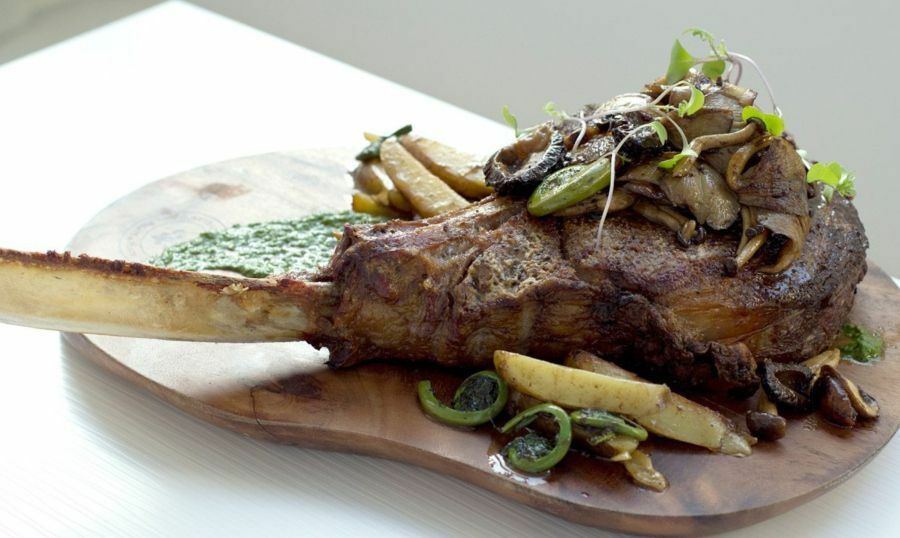 When he does open a new restaurant in the future he will be able to apply what he has learned during this time.
Friday's specialty is comfort food from different parts of the world, but his absolute favourite comfort food growing up was his mother's chicken and dumplings. He cherishes that recipe but his mother also taught him something much more important. Friday describes her as a woman who cares so much about everyone in her life including strangers and is always doing things for others.
"Her personality helped me to understand the importance of other people in everything you do in life, especially when you're cooking for them. "I think you can show love and passion in how much you care about other people."
Lucy Oneka is a playwright and journalist. She has covered many stories for Toronto based newspapers such as the East York Observer, the Scarborough Observer, and the Toronto Observer. Lucy's other passion is music. She is a two-time semi-finalist of the prestigious UK Song Writing Contest and recently released her own debut gospel album, "You Are Faithful".