The designs are described as a "reflection of the ultimate and current Kaela Kay woman". The Kaela Kay woman is one who stands out in a crowd. She is bold but feminine; outgoing but dainty. She does not like ordinary and she loves to play with prints. Her closet is the envy of all her friends.
In a phone chat with the designer, I found out about her inspiration for this collection and why she almost didn't launch it. Her fifth showing to date, Catherine Addai has managed to stay true to her original vision while infusing eclectic design details into this set of looks. "With my Fall/Winter collections, I try to go with colours that are more season appropriate, you know, darker hues," she says.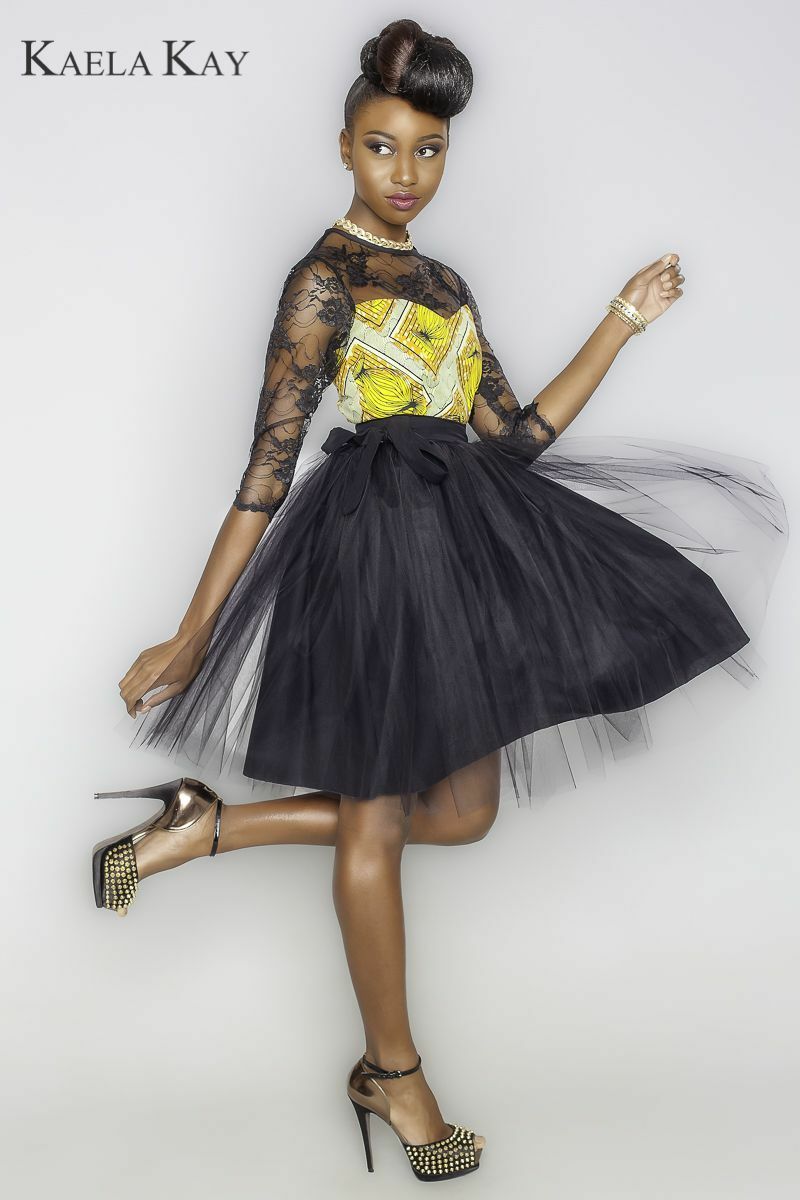 "But with this collection specifically, I kind of wanted to throw in a little bit of oomph, which is why I decided on the black and yellow stripes.Even though I could have done it for a summer collection, I thought it would be wicked for Fall/Winter with some people not expecting that at all."
These stripes and the selected Ankara print Catherin paired them with results in bright unique pieces that are less traditional to the season. The Esie Mills striped skirt (below) is my favourite of this compilation of designs.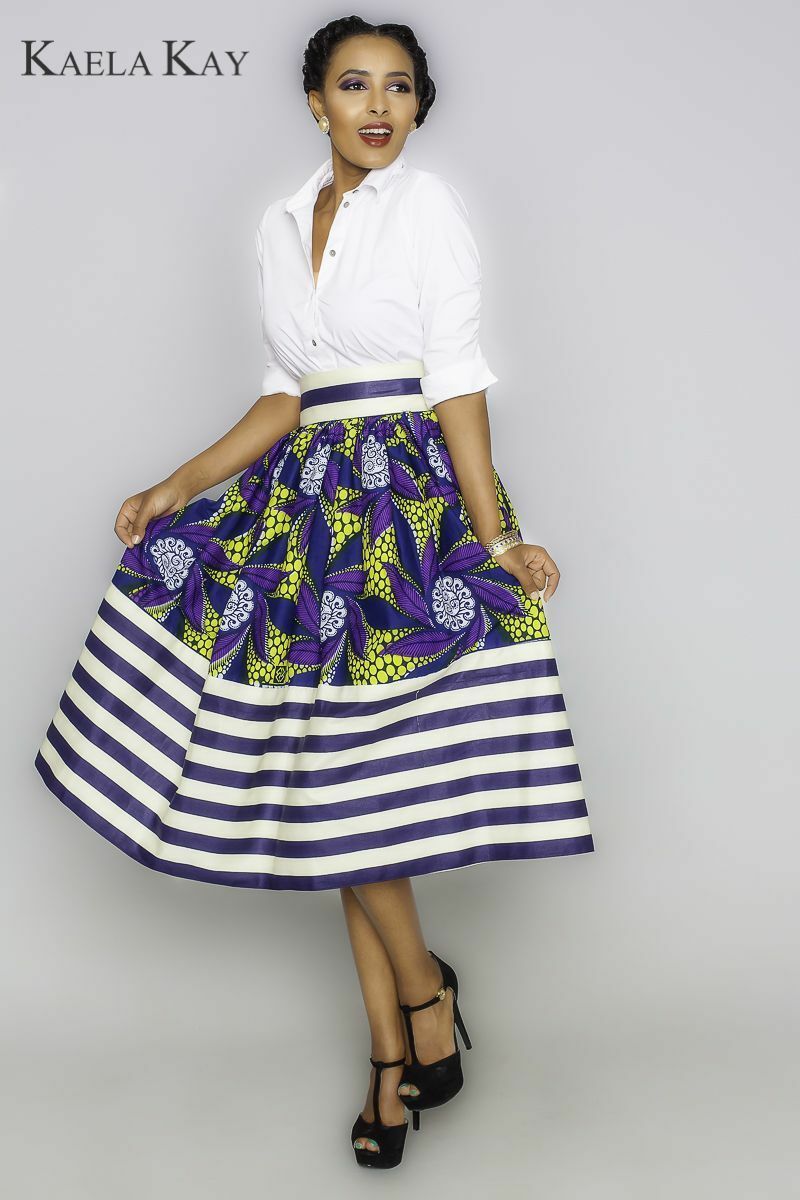 Despite the brightness of the pieces, the behind-the- scenes happenings to bring all of this to life coloured more gray than yellow. "I had just had my son and putting together a collection seemed so overwhelming and so beyond me with the new baby at home. Luckily, I was able to get the support in place and we were able to get it together." The challenges didn't stop there. "It was also the first time I actually sourced everything on my own for the photo shoot. I had to find all the models, a photographer, location, etc." she says.
With the Chinese mass manufacturing of Ankara fabrics, it has become much easier to see others in the same print type today than it was in my grandmother's day. To avoid this, Catherine sources her fabrics from exclusive suppliers. One of the suppliers that she bought from sold out of a certain fabric she had used, leading to a week of trekking through fabric stores to find the exact same thing.
All this and she still managed to pull off an amazing collection. Her resilience paid off as she confirms to me that this is her best-selling collection ever. Given the-made-to-measure service that is provided, I'm not surprised. All orders are made per the customer's measurements. This value added offering along with the traction she's receiving through social media will only help skyrocket the success of this collection.
Whether you're into African prints or not, it is undeniable that this collection offers pieces that can bring out the Kaela Kay woman in you. "I'd like to think that I'm the ultimate Kaela Kay woman. I think that every piece in the collection speaks to me and is something that I would wear and stand out in." Catherine says.
To make a purchase or see more of the collection, go to www.kaelakay.com