It was AWESOME. Partly because I get so many great beauty products that I wanted at an amazing discount. But get this: despite having access to all of these beauty brands, I still had to buy my foundation and some of my favourite lipsticks from their largest competitor (and yes, it rhymes with Sh-MAC.) Why? Because at that time, too many beauty products, especially foundations, did absolutely nothing for my skin except making me look ASHY AS HELL. Or the brands were not even offering foundations for my complexion.
It was such a HUGE disappointment. But this particular pain point also turned into a huge, Oprah-esque "A-HA" moment for me. Because I believed something needed to be done. And I wanted to be part of it. I wanted to become a champion for BROWN BEAUTY in all of its forms, in my own way.
So I spent the last ten years working in the beauty industry, travelling across North America to learn makeup artistry from some of the top Black makeup artists, reading countless beauty blogs and magazines, and testing hundreds of products to learn what works best for our skin tones. Three years ago, I also completed a Master's degree in multicultural marketing, with a focus on the perception of Brown beauty in pop culture. My degree allowed me to dig deep into the psychology of beauty, the pervasion of racial stereotypes in pop culture, and the rising economic influence of the multicultural beauty consumer. In the last year, I've developed a huge appetite for all things productivity, lifestyle design and systems as well. Putting it all together, I've leveraged all of these experiences to develop a unique skill set as a Beauty Coach and Brown Beauty expert ready to serve and to contribute to the multicultural beauty discussion.
Thankfully, the industry has also evolved in the right direction. Today, there are more women of colour fronting beauty brands, and there are also many more products that meet our own Brown skin beauty needs.
And now we're faced with other problems: what products do we really need? Which ones should we buy? How do we put on makeup quickly? Because yes, those extra 10 minutes of sleep in the morning are valuable!
I get so many requests from friends and readers to share some of my favourite Beauty Hacks that today, I'm sharing my fave #NailHack and #LipstickHacks with you! These are four amazing products that I've tested over the years, to excellent results. They are fantastic because they fit virtually EVERY Brown complexion imaginable, ranging from a café-au-lait skin colour like Rihanna's, to a deep, rich dark chocolate skin tone like Lupita's. And they are quality products that also happen to be time, money and effort-savers.
I'm rigourous when I test products. I only review products I have personally bought, touched, tried and felt myself. The makeup trial period can be extensive, and I also do numerous torture tests to see if the product holds up in terms of colour, quality and longevity. So rest assured that if they've made it to the Belleview Beauty Hall of Fame, these products are the real deal!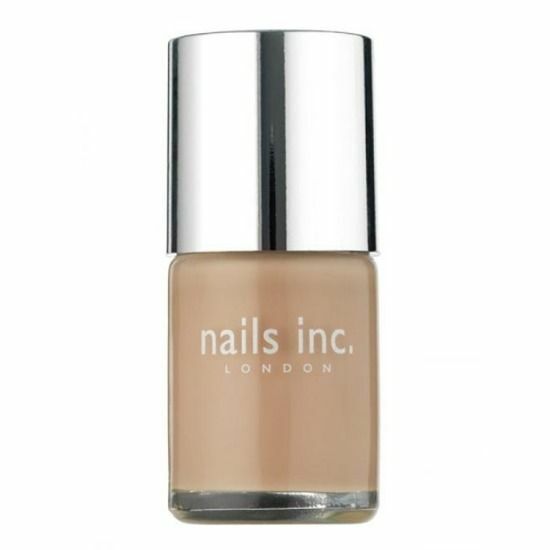 #NAILHACK: NAILS INC NAIL POLISH IN BASIL STREET
WHERE TO BUY: Amazon.com, Sephora and select Shoppers Drug Mart locations.
WHY: It's a chic pale toffee shade that's a close dupe for the beloved Olivia Pope nude nail colour combo that's been all the rage since Scandal started airing three years ago. Basil Street is a colour that suits all Brown skin tones, and the polish looks extremely natural on everyone. When I want my nails to look polished in a pinch, this is my go-to polish, especially when I'm travelling.
BEAUTY HACK? Yes. I tested this nail polish on the digits of many of my Brown girlfriends. We're all a beautiful rainbow of Brown skin tones, and this nail polish looked BANGING on every single one of us, regardless of our skin colour. For example, on a lighter complexion like my friend T's, the nail polish was a rich, creamy beige that added depth to her nails. Then, on a darker complexion like my friend M's, the polish looked exactly like a glossier version of her natural nail colour. It was an all-around hit! Apply two coats for full coverage, pair it with a long-lasting clear top coat like Essie Good to Go Top Coat, and you will remain chip-free for a week.
#LIPSTICKHACKS: WET N' WILD LIPSTICKS
1.WET N' WILD MEGASHIELD SPF 15 LIPSTICK IN 364S BARE-LY LEGAL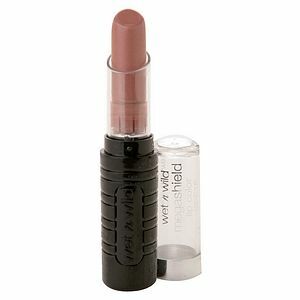 2. WET N' WILD LIPSTICK MEGALAST LIPCOLOR IN 911D STOPLIGHT RED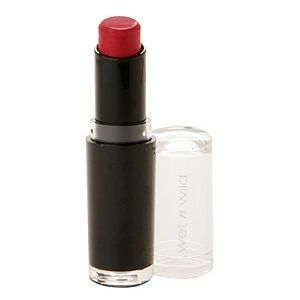 3. WET N' WILD LIPSTICK MEGALAST LIPCOLOR IN 918D CHERRY BOMB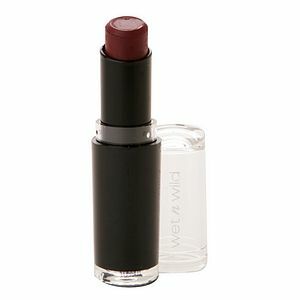 WHERE TO BUY: Beautyjoint.com and select Wal-Mart Super Centres across Canada.
WHY: Not only do these lipsticks suit virtually every Brown skin tone, they also offer a solid colour payoff — the colour is rich and it covers the lips well with 1-2 applications. The lipsticks are long-lasting, they're comfortable to wear on the lips AND they're affordable (less than $5).
BEAUTY HACK? Absolutely. I've tested all three of these lipsticks on a myriad of clients. And my clients were all SHOCKED to discover that a drugstore lipstick could give them such sexy and punchy lips!
I've also compared these three Wet n' Wild lipsticks with higher-end equivalents:
1. BARE-LY LEGAL is a near-exact dupe for the very popular, Holy Grail-ish Tom Ford Lipstick in Cocoa Ravish —hailed by many beauty bloggers as THE PERFECT nude lip colour for Brown complexions. Seriously.
2. STOPLIGHT RED is a dead ringer for MAC Ruby Woo, which happens to be the world's best-selling lipstick —but a bit brighter, definitely glossier and without the chalkiness of the MAC lipstick.
3. CHERRY BOMB looks exactly like MAC Sin and Make Up Forever Rouge Artiste Intense Lipstick in #48 Satin Blackcurrant — but more matte and a super vampy colour that's great for the Fall/Winter seasons.
And if you were to splurge on these three Wet n' Wild lipsticks, you'll save at least $60! And your lips will STILL look expensive as hell. How's that for the ultimate Beauty Hack?
NOW IT'S YOUR TURN, HAVE YOUR SAY:
What are some of your favourite Beauty Hacks? Have you tried any of the Beauty Hacks mentioned? Know of any similar products? Use the hashtag #beautyhacksallstars when you reply!