Oh, the raised eyebrows! The family drama! The leopard dresses! The music! And of course, Cookie's LIPSTICK GAME! #Slayage #TeamCookie
As a beauty coach, I was dying to find out all about the fabulous lipsticks Taraji P. Henson wears on the show. Interestingly enough, Beverly Jo Pryor, Empire's key makeup artist on set, and Ashunta Sheriff, Taraji's go-to makeup artist, have stayed mum about the exact lipstick shades Cookie wears on Empire. In a recent The Cut article, Beverly Jo Pryor mentions that she uses MAC and Chanel lipsticks predominantly.
But what lipstick shades is she wearing exatly? Nobody knows (except for Beverly, of course). But it's okay, because your girl Christina got you, and I #BeautyHacked some amazing lipstick options so you can all wear makeup with confidence while spending less!
SPOILERS AHEAD if you haven't watched the show!
#COOKIELIPSTICKHACK #1: "THAT PURPLE STUFF" ― REVLON COLORBURST MATTE BALM IN SHAMELESS
Yes! And Cookie, bless her heart, totally out-drank Royale-T and his "Purple Stuff" in order to get him to stay at Empire Records. And it looks like purple is a common theme in Cookie's life because girlfriend can rock one heck of a bright purple lip too.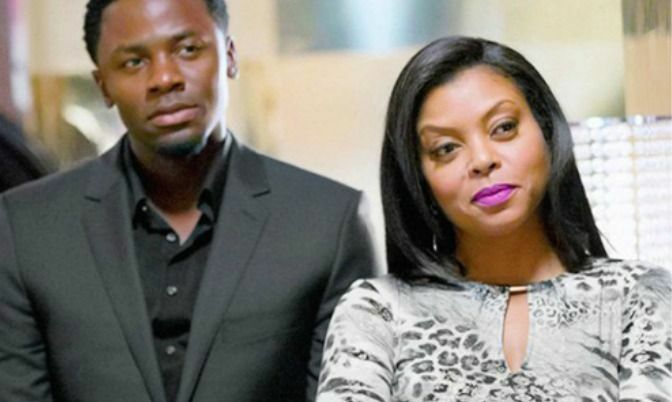 It looks like Cookie is wearing MAC LIPSTICK IN HEROINE, one of MAC's most popular purple lipsticks ever. Because of the lipstick's reddish undertone that "warms up" the colour, Heroine is the type of grape purple lipstick that will suit every Brown skin tone.
#BEAUTYHACK: For an affordable #PurpleHack alternative to MAC HEROINE, check out REVLON COLORBURST MATTE BALM IN SHAMELESS for a similar vibrant purple pout. Shameless is virtually the same colour as Heroine, except that is a smidgen darker and more matte, which will also work well with anyone looking to rock a softer and more muted purple lip. And no worries, the difference is barely noticeable to the makeup-untrained eye, and at half the price as MAC HEROINE, this drugstore equivalent is a worthy option!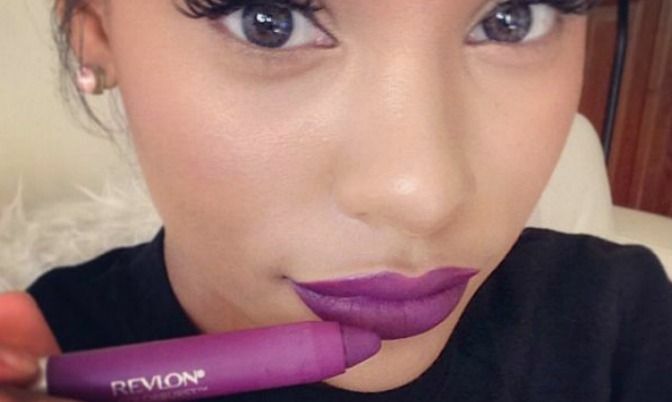 #COOKIELIPSTICKHACK #2: "BYE BYE, BUNKIE" ― WET N' WILD MEGA LAST LIP COLOR IN 919B VAMP IT UP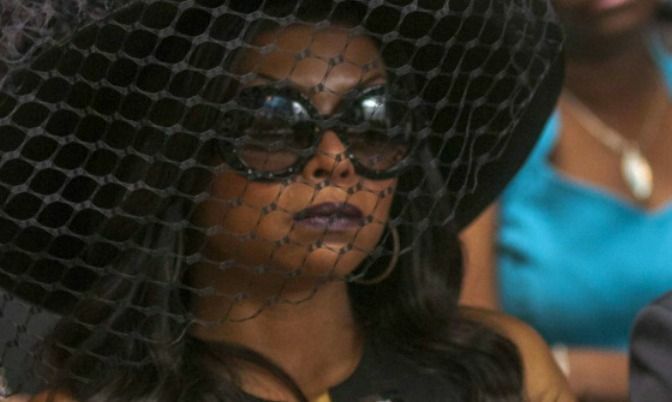 Cookie was all kinds of sad when her dear cousin Bunkie was shot and killed at the end of the first episode. Naturally, Cookie showed up at Bunkie's funeral looking all Fifty Shades of Dark with the matching suit, hat, sunglasses and LIPSTICK ― in black.
The lipstick Cookie is wearing at the funeral looks a lot like MAC LIPSTICK IN CYBER, a vampy colour with a dark purple twist. Great for after -midnight outings and some Black Widow-level pouting.
#BEAUTYHACK: Try WET & WILD LIPSTICK MEGA LAST LIP COLOR IN 919B VAMP IT UP.
A similarly deep wine colour like MAC CYBER, this lipstick is pigmented, has a matte finish and is almost black, but not quite because the dark purple is still noticeable (thankfully!). This is a great option that I'd recommend if you're looking to change it up, but don't want to spend a lot of money in case you don't like the neo-gothic vibe you'll surely get with this lipstick!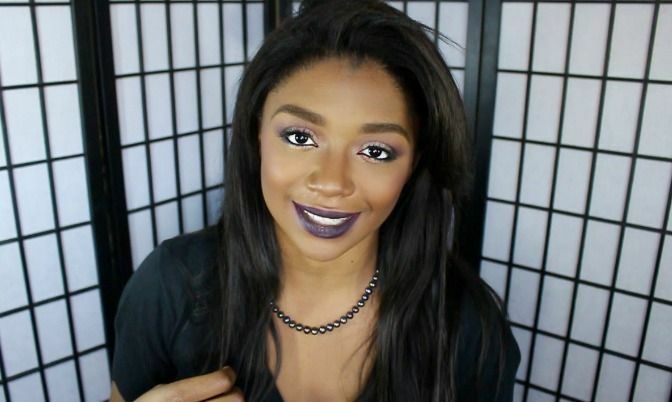 #COOKIELIPSTICKHACK #3: "ROAR & GROWL" ― REVLON COLORBURST MATTE BALM IN STANDOUT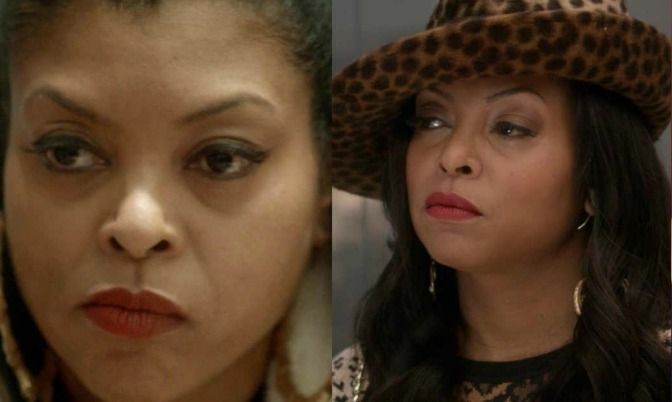 Mmmm…nothing works better on Cookie Lyon Pursed Lips before she screams out a few words of Cookisdom than a bold red like NARS VELVET MATTE LIP PENCIL IN CRUELLA.
#BEAUTYHACK: In need of an affordable option for some epic, Cookie-worthy red lip service? Look no further than REVLON COLORBURST MATTE BALM IN STANDOUT.
While Standout is slightly lighter than NARS CRUELLA, the red undertone is very similar for both. Now, these Revlon matte lip pencils are #THEBUSINESS. They are by far my favourite drugstore matte lipsticks (you may have noticed my love for these pencils since I've mentioned them twice already in this article!). I like them so much because they are easy to apply (it's a giant pencil!), the colours are vibrant, they're affordable and they don't dry out lips because they are a matte balm. Great product at a great price!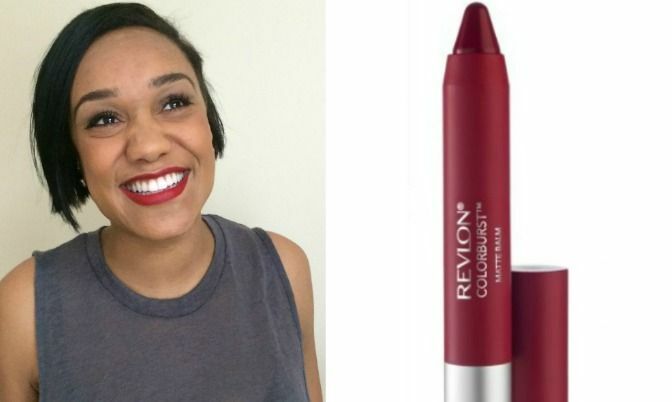 So get on it, girl, and let your inner Cookie shine bright like a diamond with those #EmpireLipstickHacks!

WHERE TO BUY
REVLON: Drugstores, Loblaws and Wal-Mart locations across Canada.
WET N' WILD: Select Wal-Mart Supercentres locations across Canada and online at Amazon.ca and beautyjoint.com.