Most of us are open to trying new things makeup-wise, but we also appreciate our own natural, imperfect look, especially in day-to-day life. And in most cases, we probably don't want to spend too much time applying makeup because yes, those extra 10 minutes of sleep in the morning are very valuable! #BeautySleep
This is why I came up with a new #BeautyHack technique so my clients can easily apply and wear makeup with confidence while looking fresh and natural.
I named it THE 4-STEP BELLE MAKEUP ROUTINE.
BELLE: B for Brows; E for Eyes; L for Lip Liner; L for Lipstick; E for Expression aka your gorgeous smile!
The reason the BELLE MAKEUP system works so well is because it shows you exactly WHERE to apply makeup for Maximum Impact while spending Minimal Time doing it. People's eyes are naturally attracted to the eyebrows, the eyes and the lips because they are the most important features when it comes to human communication and facial expression. Thereby, focusing on these three facial features will allow you to apply makeup quickly while looking fresh and natural!
THE 4-STEP BELLE MAKEUP ROUTINE
1: START WITH YOUR BROWS
"Brows are the pillars of the face." —Charlotte Tillsbury, British makeup artist.
#BROWHACK: Try Hourglass Cosmetics Arch Brow Sculpting Pencil in Dark Brunette if you choose to fill in your eyebrows. This is my all-favourite #BrowHack and I think you'll love it too – this product even has a whopping 4.9 out of 5 rating on Makeupalley.com. I love this Hourglass pencil because it's easy to use, it will last forever and more importantly, it is truly the most perfect neutral black-brown eyebrow colour for any woman with dark hair. And whether you fill in your eyebrows or not, I would still recommend finishing off with a clear brow gel like Maybelline Great Last Clear Mascara in Clear. Brushing your eyebrows with the clear gel will help the hairs stay in place for a stronger brow shape overall.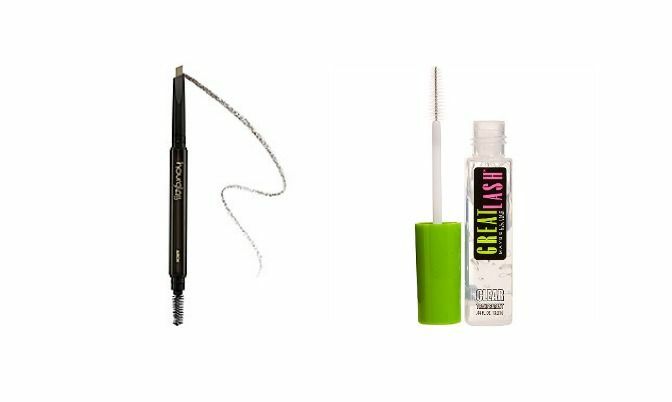 2: FOCUS ON THE EYES
"The beauty of a woman must be seen from in her eyes, because that is the doorway to her heart." —Audrey Hepburn.
#EYESHADOWHACK: Try NUDESTIX Magnetic Eye Colour in Immortal, a deep bronzy colour with a slight metallic finish that suits EVERY single Brown skin tone. Seriously, this creamy eyeshadow pencil offers a solid colour payoff without looking like you're wearing too much eye makeup. Just glide the pencil back and forth all over your eyelids for a natural-looking, barely-there eye look #MyEyelidsButBetter.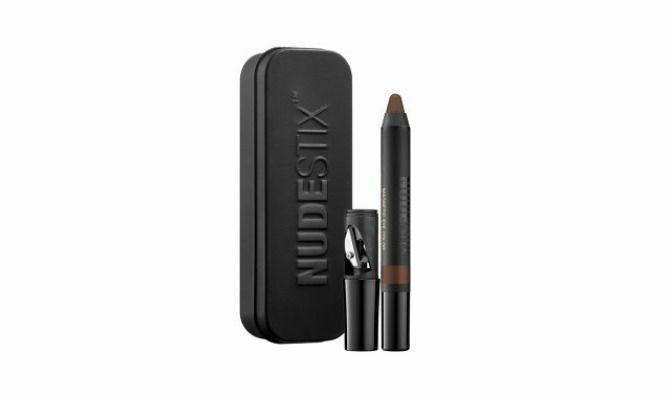 3: FINISH WITH THE LIPS (LIPLINER AND LIPSTICK)
"Lips are the fingerprints of love." ― Tyler Shields, American photographer, film director and writer.
#LIPHACKS: Try Smashbox Always Sharp Lip Liner in Nude Dark to line your lips. This Smashbox lip liner to be the perfect shade of dark brown (with a slight hint of purple) that replicates Brown skinned girls' natural lip line colour to a T.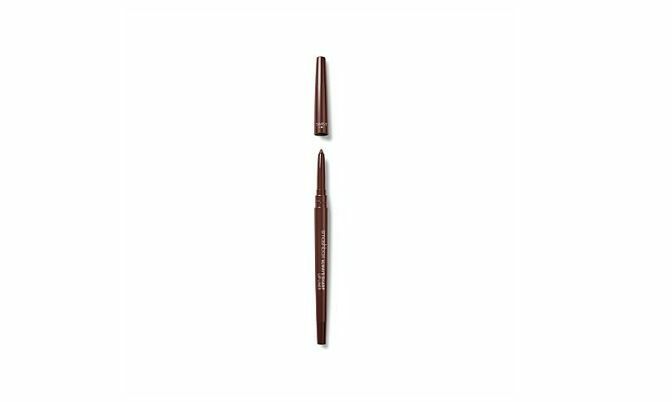 After lining your lips with the Smashbox lip liner, finish off your look by putting on one or two coats of this wonderful CLINIQUE Chubby Stick Moistuirising Lip Colour Balm in Whole Lotta Honey. This natural-looking, "sheer warm beige" lipstick-balm hybrid is another winning product that works on ALL skintones, from the palest to the deepest. Want proof? For all the Scandal fans out there, Whole Lotta Honey is also THE lip colour worn by our favourite Gladiators Olivia, Abby AND Quinn on the show. So get on it!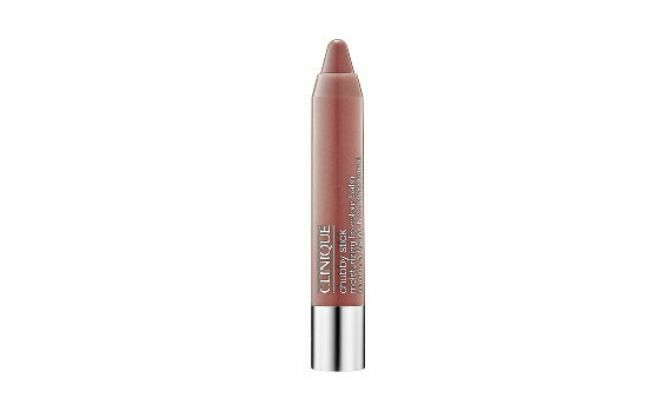 4: EXPRESS YOURSELF!
"Sometimes your joy is the source of your smile, but sometimes your smile can be the source of your joy." — Thich Nhat Hahn, Vietnamese Zen Buddhist monk.
#EXPRESSIONHACK: SMILE! It's free and nothing spells self-confidence, happiness and inner beauty more than wearing a gorgeous smile. Plus, studies have shown that smiling can elevate your mood, relieve stress and is a much stronger indicator for attraction than makeup. So smile like your life depends on it!
WHERE TO BUY:
HOURGLASS: Select Sephora locations and Sephora.ca.
NUDESTIX: Select Sephora locations and Sephora.ca.
URBAN DECAY: Sephora and select Shoppers Drug Mart locations.
SMASHBOX: Sephora and select Shoppers Drug Mart and Murale locations.
CLINIQUE: Hudson's Bay, Sephora, Sephora.ca and select Shoppers Drug Mart and Murale locations.
MAYBELLINE: Drugstores, Wal-Mart and Loblaws.