My hairdresser eventually took off the foundation on the spot, and left Sephora empty-handed and frustrated at another failed attempt to find a foundation that worked for her.
Finding an affordable, natural-looking foundation is still a struggle for many of us. Either it's crazy expensive, the colour is (way) off, the foundation makes us look (and feel) fake, or it's just one more step we have to add to our routine when we're already rushing in the morning.
Most of us want something that looks natural, that we can put on quickly then just go, right?
I feel you, girl.
And this is what prompted me to put together a list of my favourite #FoundationHacks that can help you save time, money, and wear makeup looking fresh and natural!
#FOUNDATIONHACK #1: CLINIQUE BEYOND PERFECTING FOUNDATION + CONCEALER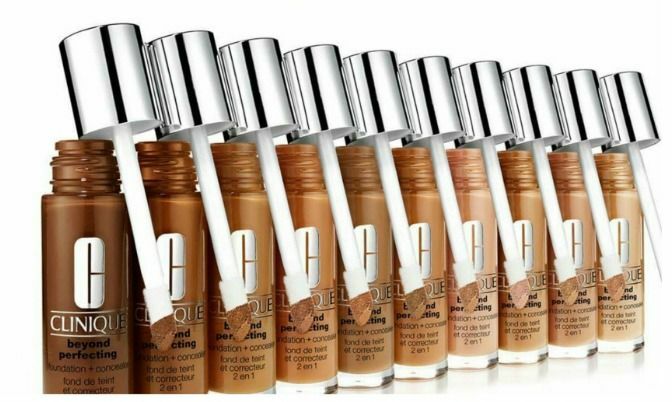 Clinique's new Beyond Perfecting Foundation is one of my all-time favourite #FoundationHacks for Brown skin tones. I wear the shade 24 Golden and it's a perfect match. This product is fantastic because it's 2-in-1: first, it acts as a foundation that you can use all over your face, and then you can also use the doe-foot applicator wand as a concealer stick for more coverage under your eyes and to hide any dark spots. This foundation blew my mind: my skin looked fresh and healthy, not oily. It looked natural on my face, not like a mask I couldn't wait to take off at the end of the day #MySkinButBetter.
This is the foundation I use whenever I travel now – all I need is one product and I'm good to go. Saving time in the morning, space in your makeup bag and money in your wallet, what's not to love?
#FOUNDATIONHACK #2: COVER FX CUSTOM COVER DROPS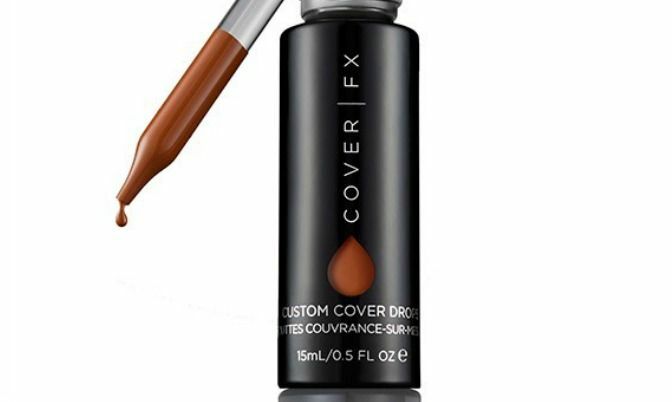 I'll say it right now, this brand-new product is THE BOMB.
Why? Because this product will transform ANY facial liquid, oil or cream into your favourite custom foundation, and the shade selection is VERY brown skin friendly! No need to apply or buy tons of face products anymore.
Say you have oily skin, and you want something light and natural-looking? Just add 1 drop of Custom Cover into your fave serum to create your own lightweight DIY tinted serum. Or perhaps you have dry skin with a few dark spots to cover: no worries, just add 3-4 drops into your favourite shea facial moisturiser for a creamy foundation that will cover your face flawlessly.
Personally, I've been using Cover FX face products consistently for the last 8 years and I love them. Now, the geniuses at Cover FX have created one of the most exciting and innovative new beauty products of the last decade. We finally have a beauty product that can truly work for ANYONE: light or dark skin; oily, combination or dry skin; normal or sensitive skin. Everyone is raving about the Custom Cover Drops, including veteran Brown skin beauty blogger Danielle Gray and even the Cosmetics Cop Paula Begoun. Drop everything and get on it!
#FOUNDATIONHACK #3: KEVYN AUCOIN SENSUAL SKIN ENHANCER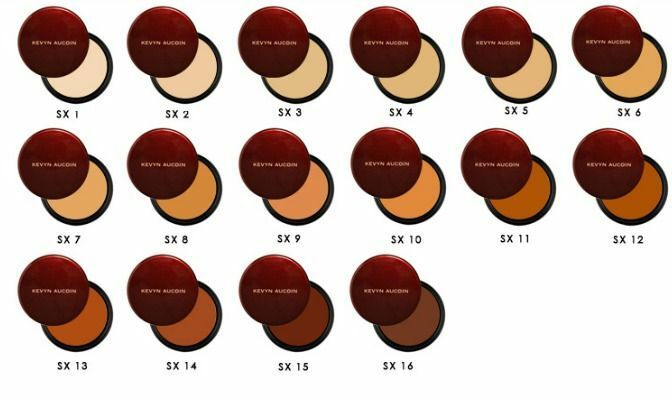 This is the Maybach of #FoundationHacks: it's luxurious, it will give you flawless skin and it's long-lasting.
A little bit goes a very looooooong way (trust me on this one, no more than a pea-size amount to cover your ENTIRE face). And a jar of this gem of a foundation can last you up to 18 months with daily usage.
Say whaaaaaaaa? Oh yes!
You can easily apply the Sensual Skin Enhancer with your fingers, a foundation brush or a sponge for a super-natural effect. It's a foundation that's on the creamier side, so it will suit someone with a normal to dry skin type very well. If you have an oilier skin type like me, make sure to put extra powder on your forehead and chin to prevent greasy patches by midday.
For me, the fact that a jar can last you up to 18 months with daily usage is incredible. Even my super frugalista girlfriend who calculates price per gram per use in an Excel spreadsheet (!!!), claims this is still the best bang for her buck AND it makes her skin look like Beyoncé's. Worth a try, non?
WHERE TO BUY:
CLINIQUE: Hudson's Bay, Sephora, Sephora.ca and select Shoppers Drug Mart and Murale locations.
KEVYN AUCOIN: Online only at PIR Cosmetics, Camera Ready Cosmetics, Sephora.ca and Nordstrom.
COVER FX: Cover FX products are sold at Shoppers Drug Mart and select Sephora locations. However, the Custom Color Drops are sold exclusively online at CoverFX.ca and Sephora.ca. My recommendation? Go to Shoppers Drug Mart to find out what shade you are and order the Custom Drops online.