Some sort of a nail-appropriate version of that popular Grease song popped into my head recently as I looked down at my nails a few days after my bi-weekly date at the nail salon.
My bright rum-punch nail polish was already CHIPPED #soannoying
And while I love me some Shellac and gel nails because it lasts longer, it can get expensive real quick and my nails were so MESSED UP after removing the gel coat every month that I decided to stop.
And because we're so busy in the summer with travel, date nights, and family cookouts in the backyard, sometimes it's hard to find time to hit the nail salon on the regular for a mani-pedi.
Without a lot of time on our hands (ha!), and no desire for obvious "chipness" or raggedy, messed up-looking nails either, what's a girl to do?
This is how I developed my favourite #NailHacks so you don't have to spend a lot of time and money doing your nails. While these hacks don't necessarily involve rocking bright nail polish, my hope is that they will make you feel like a nail pro and make your nails look great, so you can get on with your summer (and your life) quickly.
#NAILHACK #1: TRICK AND TREAT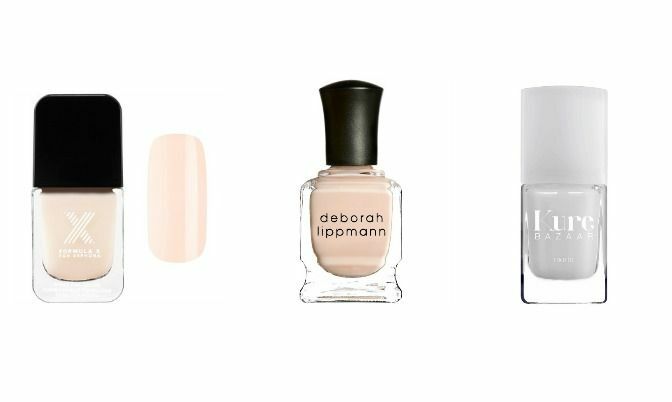 You're getting the best of both worlds with this #NailHack: tricking people into thinking you have the most perfect-looking natural nails ever AND treating your nails at the same time #sweet
How? By using a nail treatment or ridge filler that has a translucent white or beige-y tint to it as a nail polish. Your nails will thank you for the treat.
My favourite products to use for this trick are Deborah Lippmann All About That Base CC Base Coat, Sephora Formula X SMOOTH Ridge Filler or Kure Bazaar Clean Nail Treatment (my very favourite one).
Apply 2-3 coats of the nail treatment directly on your bare nails and finish with a shiny top coat because the finish of nail treatments tends to be matte and a bit dull-looking.
And voilà! Perfect-looking, treated nails in no time. Plus, the great thing with nail treatments is that they are foolproof because the colour is so pale. They also dry super fast, so you can pick up your keys and get out the door quickly.
#NAILHACK #2: PRETTY IN PINK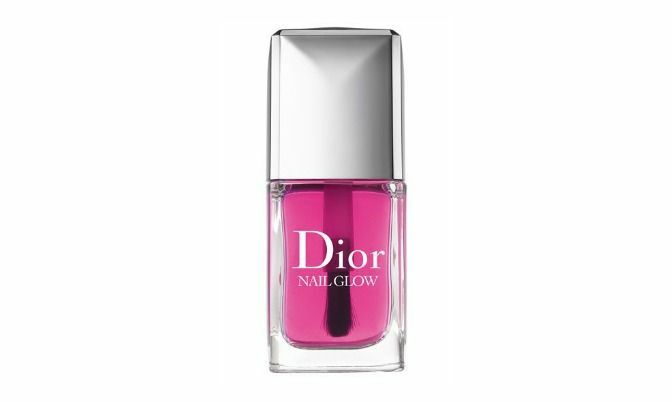 This is one of my favourite #NailHacks ever, courtesy of Nail Glow from Dior.
Imagine this: a nail polish that makes the pink of your nailbeds pinker and the tips of your nails whiter for a quick, natural-looking French manicure effect! Nowadays, I always travel with this bottle of polish so I can make my nails look pretty in a flash.
The "colour" is a beautiful translucent jelly pink base and the polish applies easily. You'll only need one swipe and one coat per nail because the brush is so wide and full, which makes for an easy, mess-free and quick application.
At $24 a pop, this polish is definitely a splurge, but it's much more affordable and natural-looking than all these weekly French manicures that may chip within days. And if you're in a pinch and you want your nails looking healthy and cute on a regular basis, this is a fantastic option to consider.
#NAILHACK #3: IN THE BUFF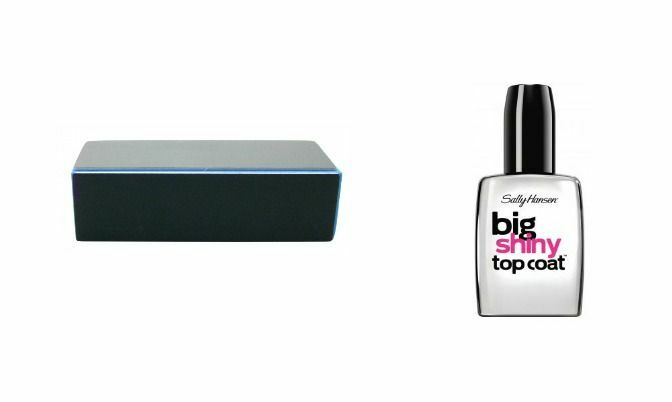 Another great #NailHack for nails that are "polished to perfection": using a buffing block to buff and polish your nails to #ShineBrightLikeADiamond in a matter of minutes.
There are four sides but three ways to use the block: you use one side to file your nails as your first step; then another side to buff your nails as your second step; and then another side to shine your nails as your last step.
After you've shined your nails, you can choose to leave them as is, or you can also finish the work with a shiny top coat like Sally Hansen Big Shiny Top Coat to make those nail extra shiny like they were permanently dipped in coconut oil!
WHERE TO BUY
DEBORAH LIPPMANN: Select Hudson's Bay and Sephora locations and Sephora.ca
DIOR: Select Shoppers Drug Mart locations, Hudson's Bay, Sephora and Sephora.ca
KURE BAZAAR: The Detox Market in Toronto, thedetoxmarket.com and spiritbeautylounge.com
NAIL BUFFING BLOCK: Select beauty supply stores and nailpolishcanada.com
SALLY HANSEN: Shoppers Drug Mart locations, Rexall, London Drugs, Wal-Mart and Loblaws
SEPHORA FORMULA X: Sephora locations and Sephora.ca