WHO: Bill Smith, Jewelry Designer
NEW WAS ONCE OLD: Nowadays, everything new is inspired by some form of old. Remixes of the past. That's what I think of when I look at jewelry by Bill Smith, who had designed jewelry for a number of companies, including Coro and Richelieu, leather goods for Mark Cross, and furs for Ben Kahn, along with designing jewelry for Cartier. Smith's sculptural pieces such as his waterfall necklace and big African inspired designs can all be found in a jewelry store of today.
Born in 1936 Madison, Indiana, the jewelry designer studied art and dance at Indiana University, where his talent was discovered by an art teacher. His initial interests were jewelry and dancing but after working those both for some time, jewelry became more important to his need for self-expression.
The designer told Ebony Magazine in their Oct 1968 issue that he "drew on his daily experiences as well as the art of past generations for his creative ideas. The theater, cinema, the many fashion shows he attends and his talks with other designers are varying factors that contribute to his work."
In 1972, he posed with his muse, Naomi Sims for a fashion spread on black designers and their muses for the April 1972 issue of The Look magazine, in which Sims modeled one of his 18-carat gold cuffs he designed for Cartier. Sims had introduced him to Kenton Corp, who set up Bill Smith Design Studios, Inc., with Smith as the president, from where he was creating jewelry for Cartier and leather accessories for Mark Cross. By 1981, the company had been wound-up when Smith was working as a consultant on accessory design for Omega Inc. and the Hattie Carnegie Company which created accessories to accompany Anne Klein's clothing collections. He won an award for excellence in jewelry design in 1984 at the 6th Annual Black Designers Tribute.
It is unclear what Smith is doing now as not much could be found during my research. After receiving a trip to Europe upon a promotion in 1968, Smith said, "I'll browse in the museums of London, Paris, Madrid, Athens, and Rome, and, if time permits, hop over to Morocco." My guess is that he continues to live a very artful life even at his 79 years of age.
HISTORICAL MOMENT
In 1968, he became the Vice-President of Richelieu, the second largest jewelry firm in America after only two months as head designer.
During that year in October he was commissioned to exclusively create all the jewelry for the Broadway production of Coco, a stage musical about the life of Coco Chanel starring Katharine Hepburn.
Smith was also the only African-American amongst six recipients to win a Coty Award for his talent in 1970.
NOTABLE WORKS
One of the pieces designed for Richelieu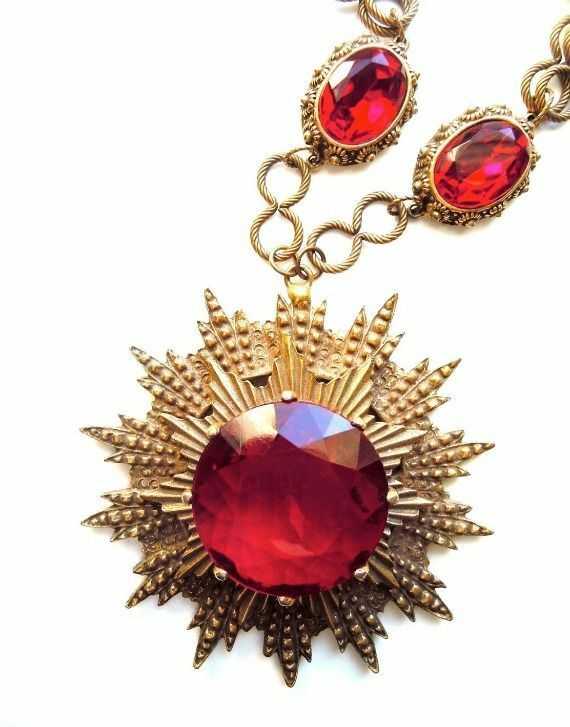 Choker Necklace