Pray tell, what is the "September Issue" you may ask? Why Grasshopper, it is only the proverbial holy trinity of fashion magazines: Vogue, Harpers Bazaar and Elle, with Vogue reigning supreme. Season after season, the creative forces behind some of the most haute couture fashion houses in the world succeed in magically transforming wisps of artistic thought into crystallized confections of fashion excellence. These soon to be coveted creations are then sent down catwalks the world over to be consumed like manna from heaven by the fashion elite.
And yet, irrespective of what fashion houses are able to conjure, it's these magazines that seem to determine what is considered the "must haves" for the fall/winter season. Based on my studies of these "sacred" texts, and enlightening imagery, I have curated a collection of 5 pieces that you can add to your wardrobe this season and will last long after the glossy pages of these hallowed magazines have lost their luster and faded into fashion antiquity. And on top of that, these pieces will not leave you searching for spare change between the couch cushions to buy that morning coffee!
1. Bad-Ass Boots 

What better way to bring a little sexy back into any look than with a hot pair of boots! Come on now y'all, we live in Canada, and bottom line is it's cold, so let's face it fearlessly and fashionably! Don't let Old Man Winter steal your shine! What to look for in that bomb boot? First and foremost, a heel you can handle! Fashion is really only fun when you can "walk cute" and not like a toddler still trying to master this art form. Second, colour is king! The best way to make that boot stand out is to get it in a great colour that veers towards the traditional (e.g. red, navy blue, gray, burgundy, and brown). I have had boots in just about all of these colours and have worn them till they either died or mysteriously gone missing (sisters eh)! If you're the type of person that just cannot stray far from wearing all black everything "everyday-all-day" then adding a dash of colour can turn your look from "fine" to " FIERCE"!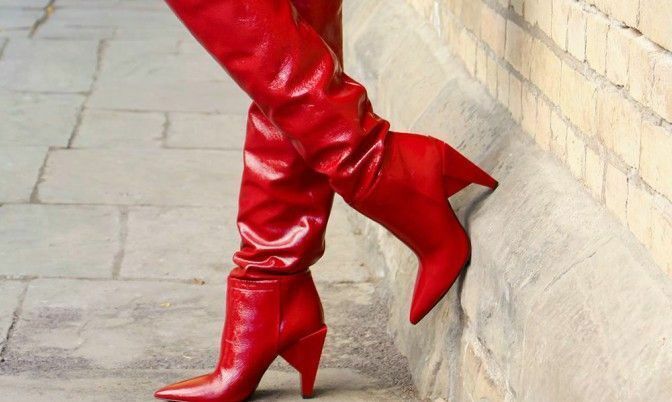 2. Checked Out 

Checks are a huge trend this fall/winter. From hats and coats to skirts and shoes. They are also a classic print that can carry you from season to season. If you're a little afraid of prints, this is the perfect place to start. Consider this the shallow end of the print pool. Pair a checked skirt or pants with any colour top, and ladies and gents, if you love black and are a little afraid to step out of your comfort zone, don a black & white checked piece like a blazer or a coat and this will take your look to the next level! My advice, if you're on a budget, stick to classic lines (e.g. pencil skirts, slim or straight cut trousers) to add longevity to this piece.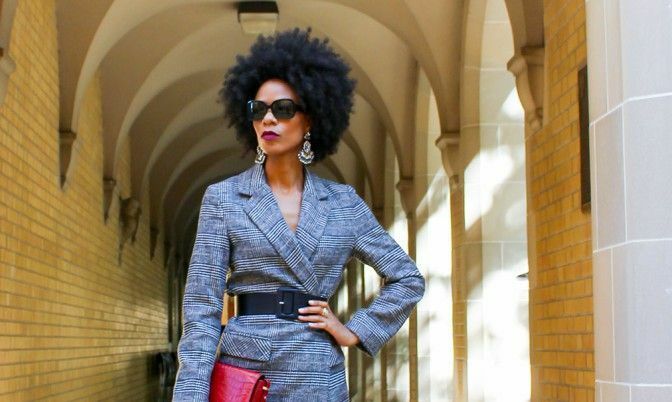 3. Digging Trenches

So, in the past, I've shied away from trench coats because I thought they were not funky enough for my taste. Ahhh, I was so naive back then! The classic line of a trench coat can take you from work to play and from one year to the next. I was watching the old 80's movie "Working Girl" the other night and saw Harrison Ford in a trench looking very much like all the ones I see people wearing right now. Of course, there are variations to the trench for those looking for a little extra flare. Leather trench coats are all the rage, appearing in varied colors that can add some extra pop to an otherwise dull day. You can also consider wearing that trench coat as a dress to create a new look! Talk about versatility.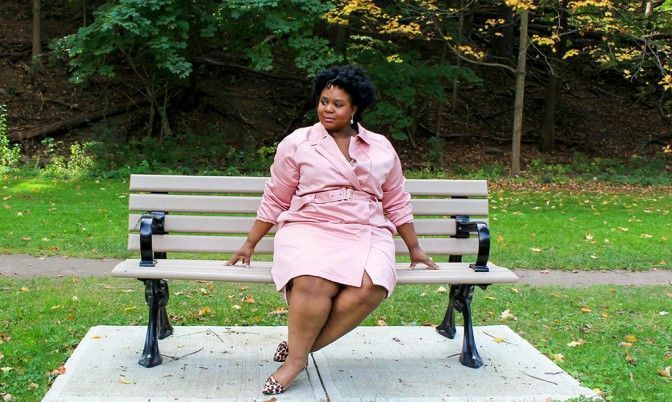 4. Drop Dead Reds

Every Caribbean woman I know loves red and I just could not jump on the band wagon until now. Must be the power of subliminal messages, as I've been seeing this crimson hue offering its saturated perfection on rack after rack in just about every store. This colour is timeless, however it does not lend itself to letting one easily blend into a crowd. If you're feeling a little timid about donning this vibrant shade, consider rocking it in your accessories, like a handbag, scarf, or gloves to start. If you're feeling like you're ready to be bold and stand out from the crowd, go for an all red look! If you're mixing your reds and you're not sure if they go, try mix and matching pieces with different textures (e.g. knits with leather) to add some visual interest to the look!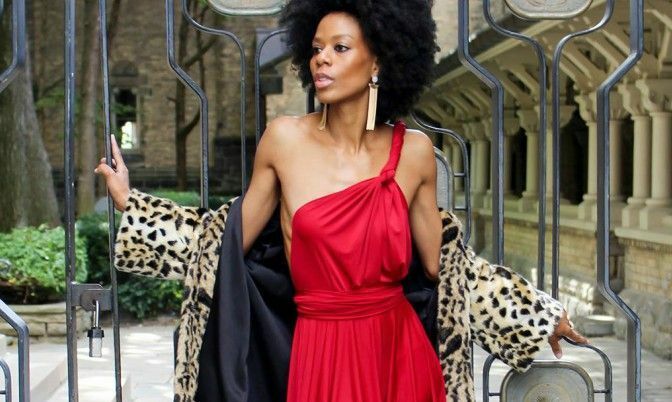 5. Get Your Fur On

Bad and Bougie. This is what I think of when I think of fur. I also have Missy Elliot's track "Get Your Freak On" running on repeat in my head! Whether you like faux fur or only go for the real McCoy, there are so many ways to incorporate fur into your look for fall/winter and all of them are bad, and will definitely make you look bougie! If you're just starting out in the "fur game" you may want to start with rocking a fur collar that you can drape around your neck, or add to a coat or blazer to accentuate the lapels.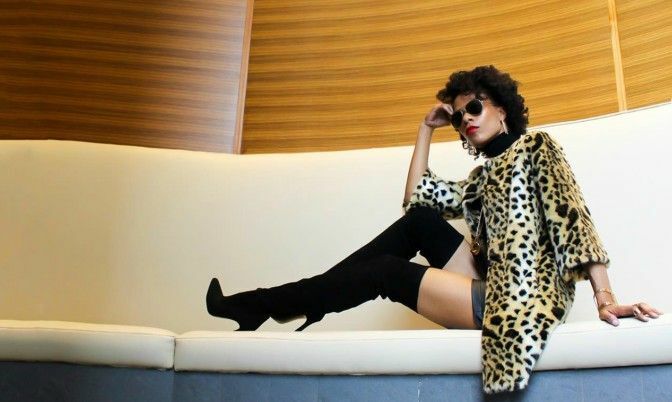 But, if you're ready to make a statement, you can rock the vintage fur coat look or a fur coat with a more modern line like a cropped jacket style. If you go for a simple faux fur piece, you can find some great coats and scarves at just about any retailer right now. Of course, a real fur piece would put a larger dent in that wallet, and should really only be done if you love fur or just have money lying around!lol I, myself, am always afraid of getting lost in all that hair so, I prefer to go for fur coats or jackets with shorter hair and a more modern line. Part of the fun of fashion is in taking risks, so keep an eye out for me, as you just might see me buried sumptuously in a fur coat that Anna Wintour would envy!
And with that, you now know all the secrets to my success this season. They've been sanctioned by fashion's holy trinity, paid homage to by the Glitterati, and for this fashionista offer the life-expectancy I need to make it fit into my real world budget! What's going in your closet this season?
Till next time
Leslie