Credits: Love It or List It Too (Vancouver), Head Contractor for Season 1; Dreamfilm Productions' Weather Gone Wild on CBC's Doc Zone, Home Building Expert.
Clips: Weather Gone Wild Personal Home Assessment with Nick Jardine Web App
"Shingles uplift, sump pump installation, untreated wood shake roofs, fire-rated doors…." It is a promising time in the world of nonfiction television when those who speak technically to the booming DIY home improvement market become experts we understand and trust, and on-camera personalities to whom audiences look for more.
If on-camera contractor Nick Jardine looks familiar it may be due to the fact that an informal survey of his Twitter feed shows how much of a fan favorite he has been since appearing as the lead contractor on the first season of Love It or List It Too (Vancouver). He may currently be seen giving risk assessment as a home improvement expert on the popular web app to Dreamfilm's documentary Weather Gone Wild, which premiered October 23, 2014, on CBC's Doc Zone. Viewing audiences tuned into the televised documentary and also visited Jardine's step-by-step online tutorial providing a Personalized Home Assessment questionnaire.When they did that, "the site crashed," said Sue Ridout, producer of Weather Gone Wild. "We launched Tuesday morning and by Tuesday afternoon the server size had to be increased. On Friday I was still waiting for official numbers, but the unofficial word was that 10, 000 people had accessed the app."
For public broadcasting, these numbers were quite rare. Ridout credits a targeted grassroots campaign coupled with the fact that her team hired in Jardine an expert the homeowner could trust to interpret volumes of information compliant with the Institute for Catastrophic Loss Reduction. "Nick is comfortable in front of the camera and knows about building," she says. "As much as people are experts, what I love about Nick is that he doesn't take what he knows for granted. Without anybody saying anything to him, on his own he wanted to make sure he'd done his homework and was prepared to do that." What further impressed the producing team was Jardine's enthusiasm for supporting the widely watched premiere. "He live-tweeted throughout," says Ridout. "And the broadcast covers five time zones. He had to live tweet for a long time."
"Knowing what your sump pump is, how to take care of HVAC, using a backflow preventer…I basically spoke about nearly every topic that could possibly go wrong within your house, how to prevent that and how to look for that. I just took it as speaking on a job site to a brand new tradesman," says Jardine. "As described in the film, the Canadian weather pattern is changing considerably. And this was an opportunity to let people know how to change their building structure, take care of what they currently have, or what to look for when protecting your home." Jardine's natural ability to talk a homeowner through upgrades and disaster preparation comes from a career for which this talented builder laid the foundation years ago.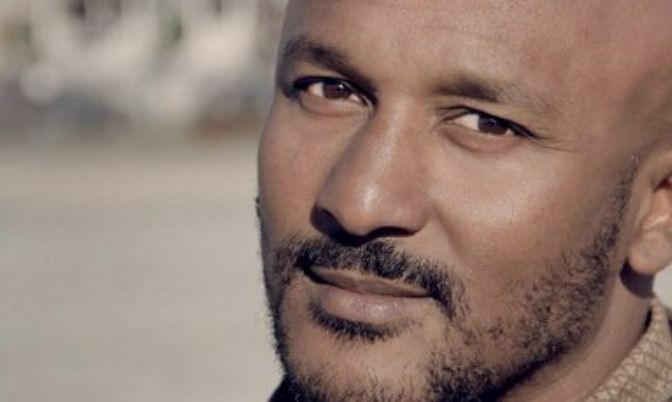 Jardine, the principal owner of Urban Handyman in Vancouver, originally hails from across the Atlantic. He was born in South Africa but grew up in Australia shadowing his talented builder father "since I was knee-high to a grasshopper," he says. "Since I could walk Dad took me to job sites with him. I was running up and down after him while he was looking after a crew of 300 people." Jardine even spent school holidays on construction sites. In school, Jardine kept a high grade-point average and admits being a tradesman for a living was not something he considered seriously. "I didn't see myself swinging a hammer. I was already reading Napoleon Hill and I'm a history buff, so I wasn't sure I was going to get that stimulating conversation on a job site." He was also a talented athlete who would go on to study sports medicine and eventually enter into a professional Rugby career. What couldn't Jardine do? His father never wanted him to find out and offered some wise advice: "Anybody could go and get a degree. Why don't you look into where a degree is going to get you and where your hands are going to get you?" Jardine recalls. "And I soon saw for myself, that if you work with your hands, every country would accept you without a doubt."
Indeed, he did travel the world. And, as a head contractor on a number of job sites, Jardine admits to having his share of encounters where he would either find inspectors resistant to work with him or visitors to the job site walking right past him in search of the boss. "It's always funny to me," says Jardine. "Not even an issue. Once I open my mouth, they don't see color." Jardine credits his well-rounded education--in university, as a tradesman, and sports—for finding a common language that supersedes most negative incidents. And the language Jardine refers to is that of construction. "Crown moulding within the U.S. is cornice in South Africa, and from Australia to the UK, you see the similarities because you're just measuring from point to point," he says. "I've been very fortunate to work in South Africa, the UK, Singapore, Hong Kong, New Zealand, the U.S. and Canada. The common language in all of that has been in construction." He also notes "when you can put on a tool belt, there is no better language because we all build the same throughout the world."
The game of Rugby also took Jardine around the world—to the U.S., Europe and eventually Canada where he decided to settle down in British Columbia and start his own home improvement business. Within three short years, he was hired to appear as a head contractor on national television. And the response to his new role? Jardine recalls one reaction during the taping of a home renovation program: "The homeowner came back to the house and she was so appreciative…she cried so much, just overjoyed and overcome. She was so thankful of what we did. That was awesome. Truly awesome." And it spurred a philosophy Jardine has lived by throughout his career as well. "One of the things I always said is I'm going to give you your life back. It consumes your time when you are not living in the house or situation that fits into what we all want in the American dream. My team comes in, sweeps through with a reno that fits your needs so that now you can get on with your life, your family, or whatever that is."
Being one of the few contractors of color on television brings huge responsibility when it comes to what Jardine chooses to do next. A recent appearance as a keynote speaker at the 2014 World Indigenous Business Forum may have the answer. Organizers and world delegates chose to spotlight Jardine's expanded role of not only renovating homes but also advising on sustainability and employment in First Nation communities. "I've been asked to assist in setting up indigenous trade schools across Canada," he says. This includes training and preparing a number of women in the trades as well, as Jardine credits his mother for teaching him there are no limits when it comes to gender. His hiring practices reflect that in his own company, expanding the possibilities of any contract they may take on. "As a Black contractor, I'm aware that I'm also a businessman who has to be eloquent enough to not only thrive within a situation but to grow and give of yourself to the community. There's a lot of heritage lost in this generation. And with a trade it's great to have these skills, but if you don't know why or wherein a business situation, you won't have the retention rate, sustainability or happiness."
Jardine, the builder and trusted on-camera team leader to home improvement projects everywhere, continues to transcend boundaries, moving seamlessly from one stage of his career to the next. "Truly what I want to do is build happiness."